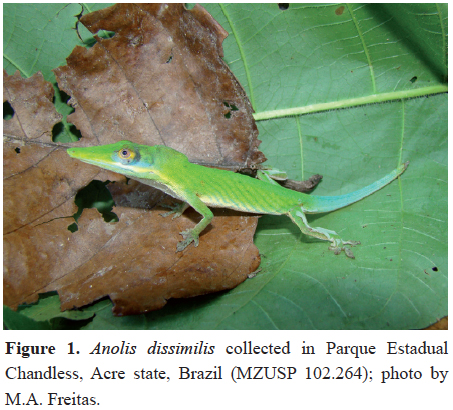 In a recent paper in Herpetology Notes, de Freitas et al. report the third specimen of the species, the first from Brazil and the first in which a living specimen is illustrated.
Look at that schnoz! Reminiscent of some members of the carolinensis species group, such as AA regular A. maynardi from the Cayman Islands.
Here's the illustration from Ernest Williams' 1965 description in Breviora.