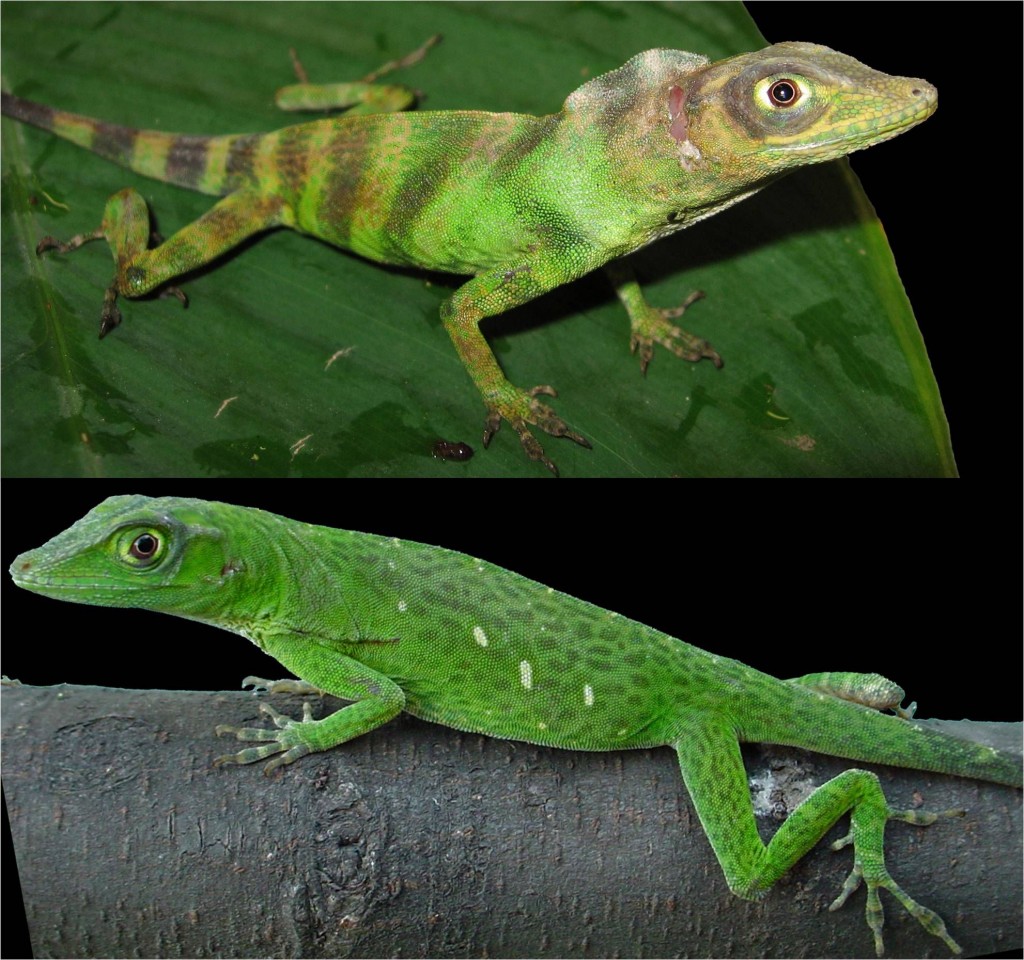 The parade of new anoles continues, and this one is beautiful! Velasco and Hurtado- Gómez, in a new paper in Zootaxa, describe a new species of green anole from northwestern Colombia, Anolis limon. The species is closely related to other green lovelies, but differs in dewlap color and a few other characteristics.
As we have chronicled in these pages, the number of anole species continues to rise, up to 388 according to these authors. More importantly, Colombia—lucky place—is the global leader in anoles, with 75 species.
Here's the etymology of the name: "The specific name limon makes reference to the resemblance of the body color of the females to the green color of the fruits of the lemon tree (Citrus x lemon)."
And the figure below reveals the distribution of the new species and others.