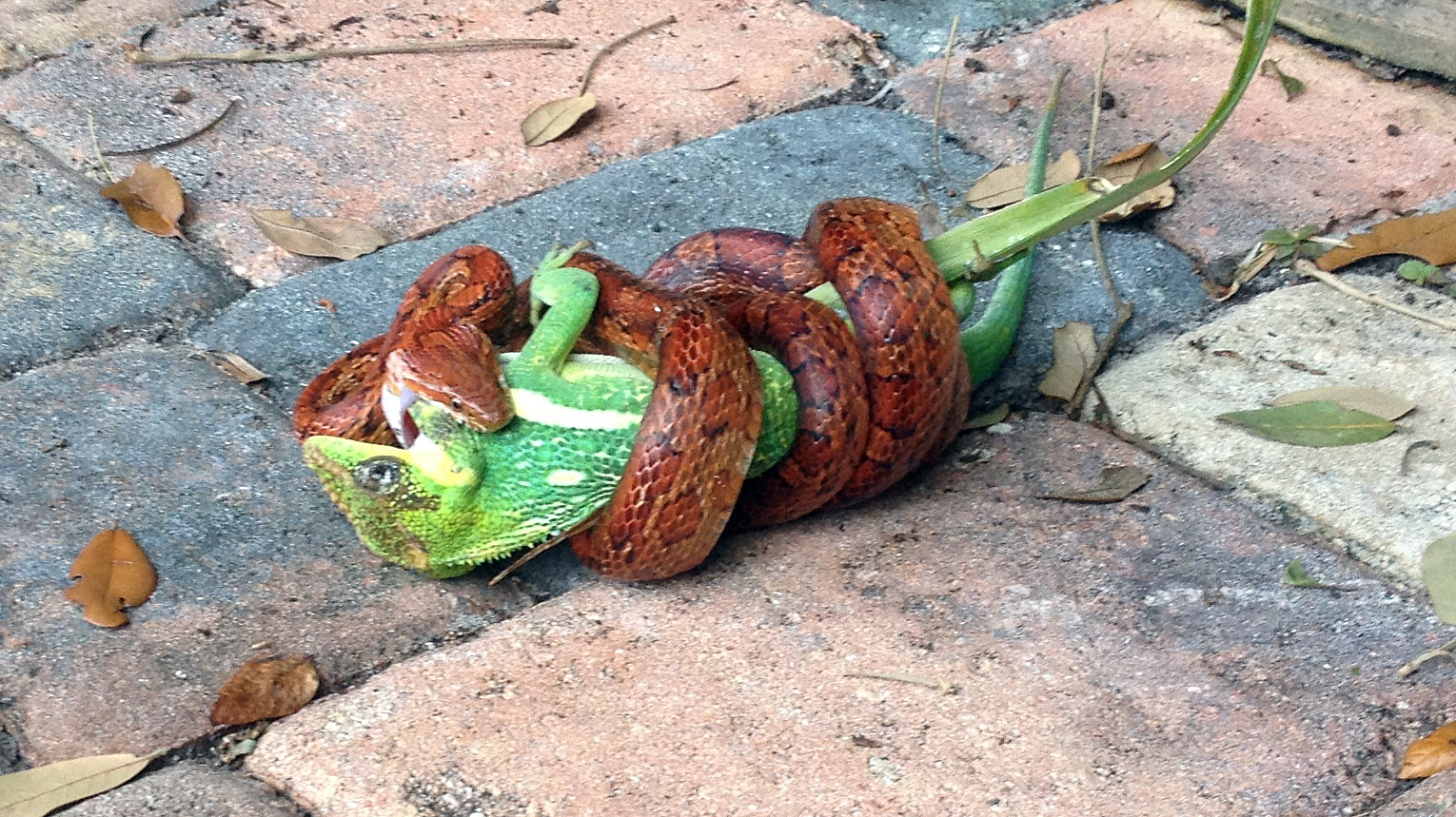 The picture above comes from a post on Jacqui Thurlow-Lippisch's blog, about an epic battle in Sewall, Florida. Jacqui kindly put me in touch with the photographer, Nina Barcik, who provided some more information:
The two bricks beneath the snake are:  4½"x 6″ and   6″x 9½" to give you some reference for size.
One hour and 20 minutes after the picture was taken, the lizard was completely consumed and the snake was on it's back with the head and first 6″ leaning vertically against the side of the planter.
30 minutes later the snake was gone.
By the way, who prefers the name corn snake to red rat snake?
Here's another shot: