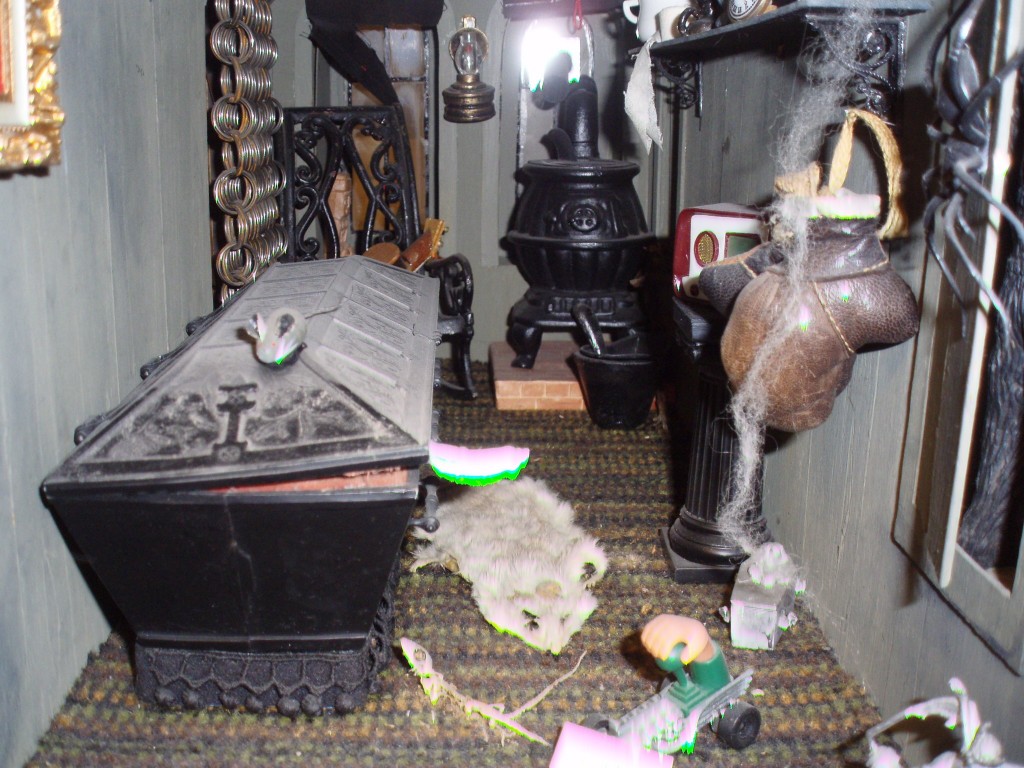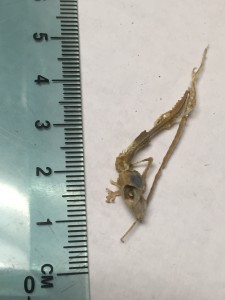 Joe Martinez of the Museum of Comparative Zoology writes in: "I was recently contacted by Samantha Grantham, the collections manager of the Wenham Museum in Wenham Massachusetts, who would appreciate learning the identification of a lizard skeleton that resides in the Coffin Room of their Addams Family dollhouse. The dollhouse was constructed locally, presumably with artifacts that were readily available.
It appears to be an anole and Anolis carolinensis would have been available through the pet trade at that time. Anolis sagrei may have begun showing up in the pet trade as well by then. Can anyone give an authoritative identification?"
And want to learn more about the Addams Family Dollhouse? There's a whole blog devoted to it!