Let's face it, "squamate" doesn't work. It's an ugly word, and most people don't know what it means–if anything, it conjures up "squamous cell carcinoma," a type of skin cancer.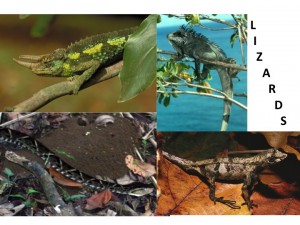 More importantly, the term is not needed. Squamate comes from the scientific order Squamata, the lizards and snakes. But we know that snakes evolved from lizards–they are one type of lizard. In other words, lizards do not form a monophyletic group; they are paraphyletic with respect to snakes.
Does this remind you of any other major group of vertebrate? Say, birds and dinosaurs? We all know that birds evolved from dinosaurs, they are a type of dinosaur; dinosaurs are paraphyletic with respect to birds. And so, what is the solution to this problem? We now realize that birds are dinosaurs, members of the Dinosauria. Indeed, failing to recognize birds as a type of dinosaur commits the sin of paraphyly, obscuring the fact that some dinosaurs (in the old sense) are more closely related to birds than they are to some other dinosaurs.
And so, for the same reason, we should start referring to snakes as one type of lizards and, in turn, when we use the term "lizard," we should understand that we are referring to snakes as well. In other words "Lizard" = Squamata. And, hence, we have no need to use the term "squamate" in common discourse.