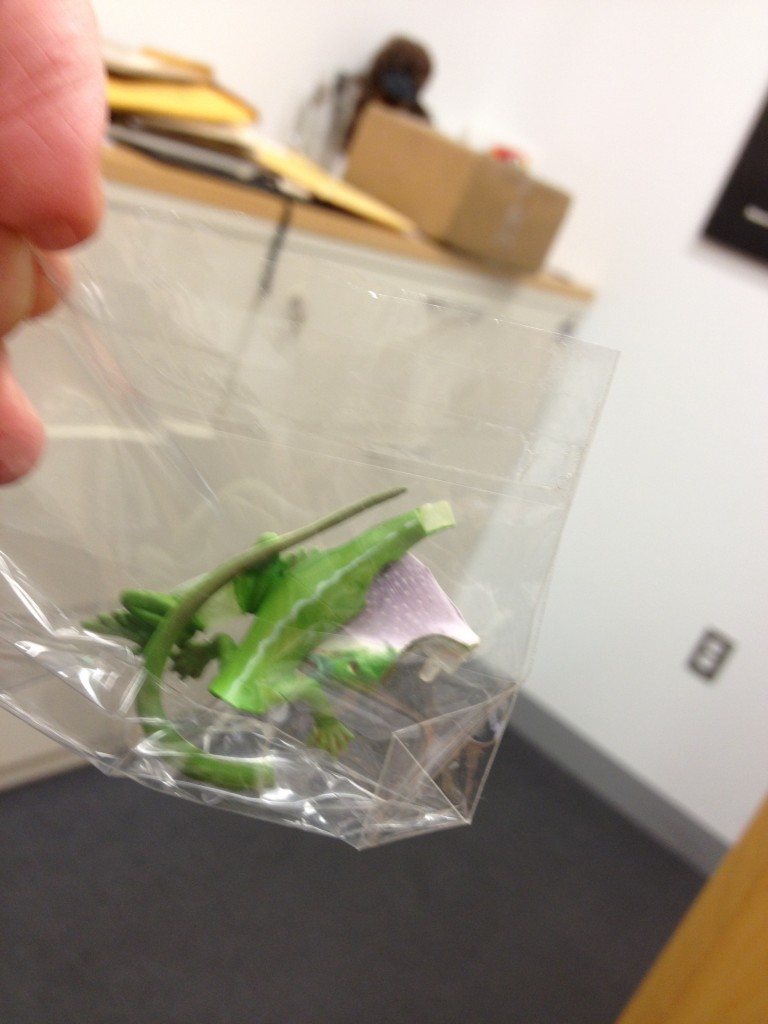 Anole Annals correspondent and skink biologist Matt Brandley recently sent me a padded envelope. When I pulled out its contents, above, I was bummed–crushed in transited. But I opened the bag and laid out the pieces.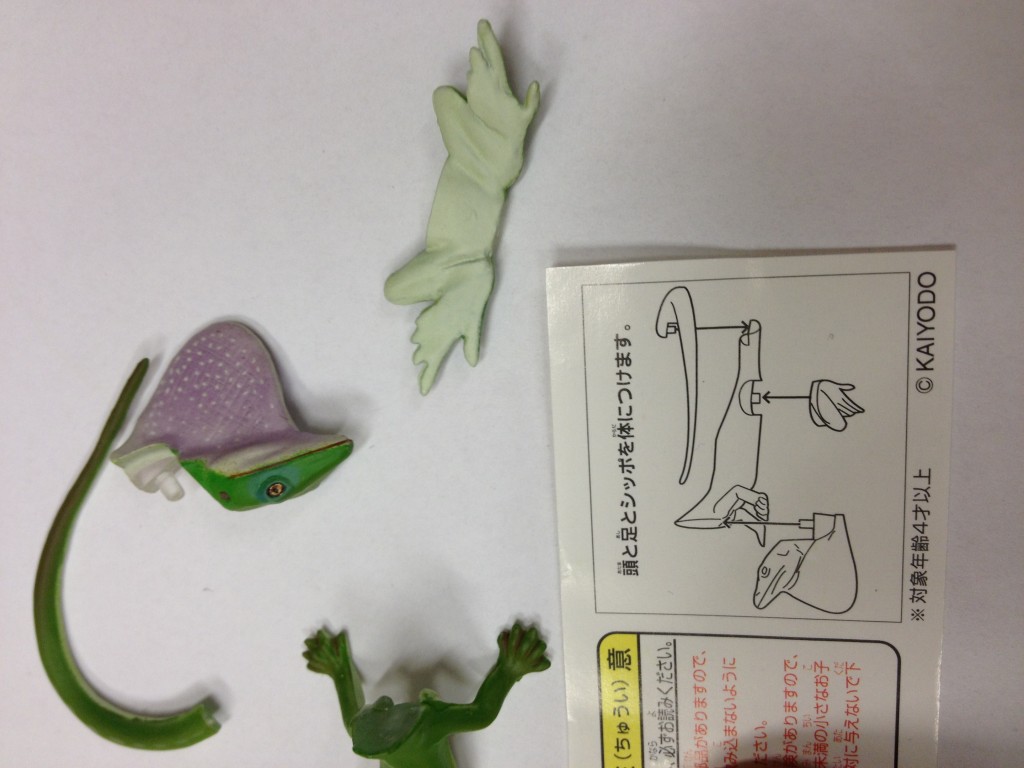 Not crushed! Just disassembled.
The end result, perched on my computer monitor: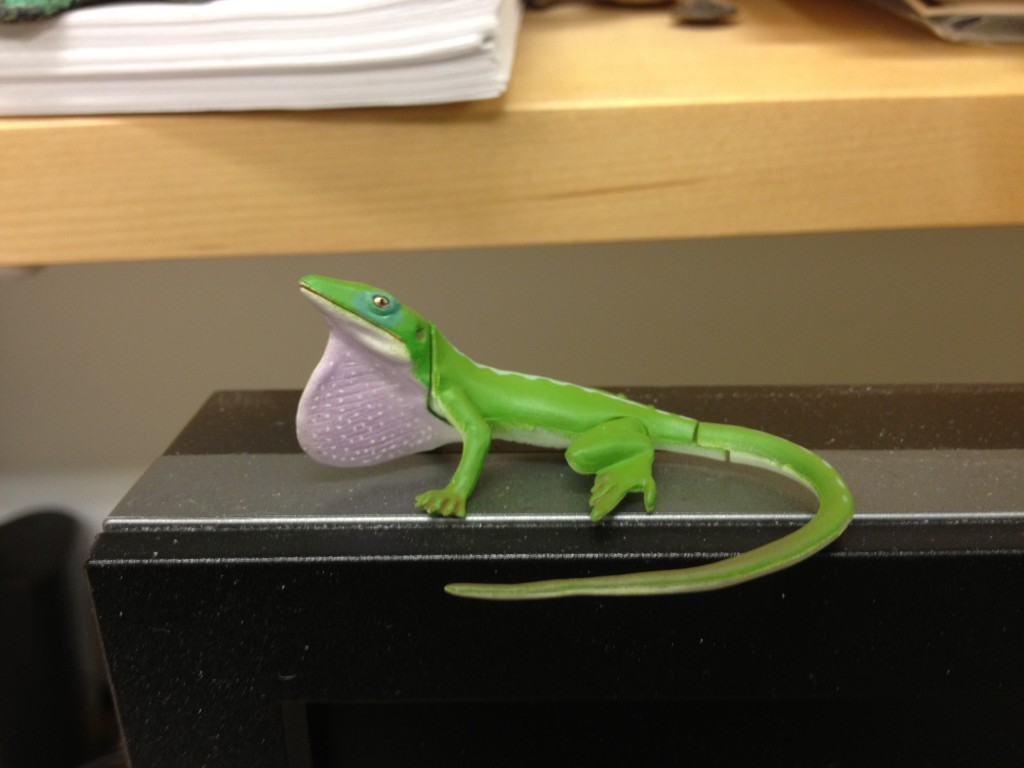 Note the purple dewlap, like some Anolis carolinensis from Hawaii.
Here's the info from the company. Can anyone translate? There's a whole zoo of different animals in their product line, but no other anoles.