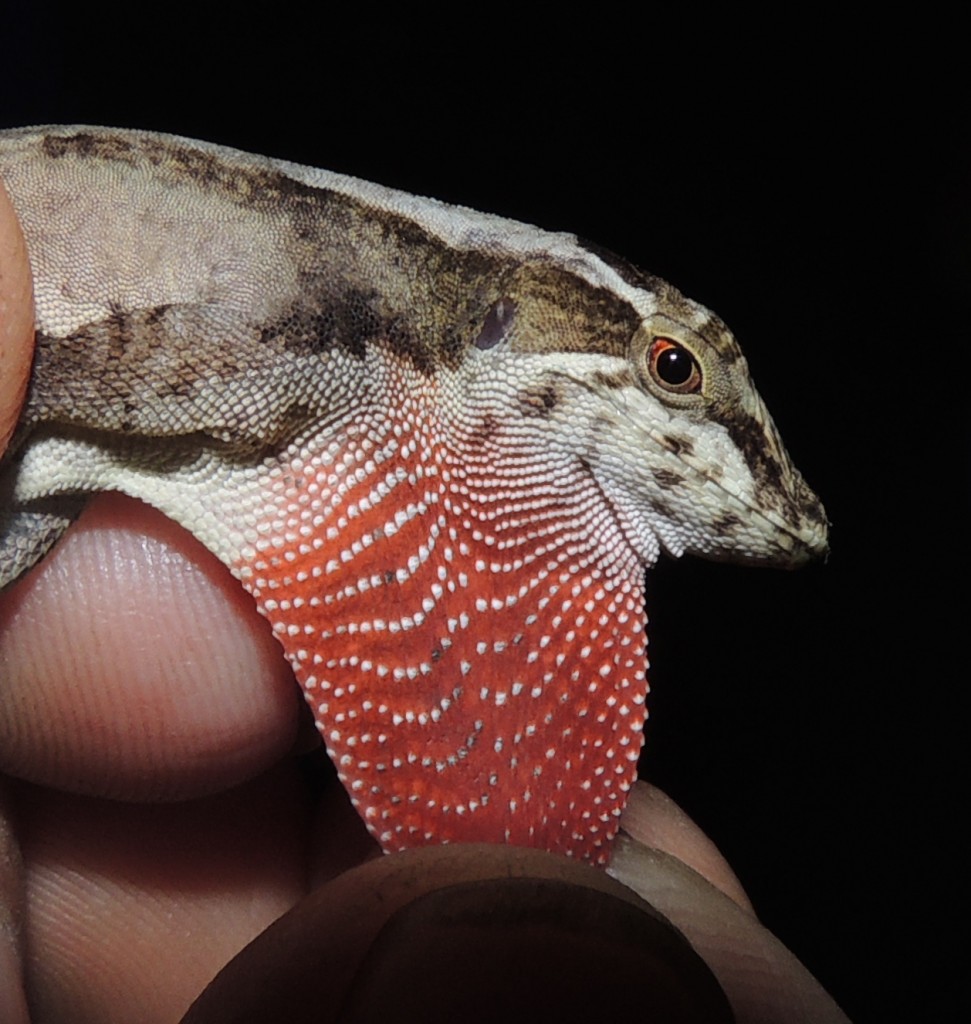 My friend, Ricardo Kriebel (post-doc at University of Wisconsin – Madison), asked me for some help identifying an anole he came across in Costa Rica. He took these photos a couple of days ago in Cerros de Escazu, San Jose, Costa Rica in a cloud forest at ~2000m. Can anyone identify this species for him?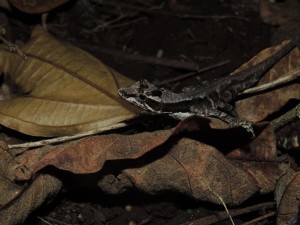 Ricardo reports that the lizard was unusually easy to catch (which says a lot since he is a botanist and not accustomed to hand-catching anoles). He came across it on the ground in the leaf litter and it didn't move when he got close to it. Weather wasn't likely to blame for it's sluggishness as it was fairly warm out. Maybe this species relies heavily on crypsis? The body pattern in the photos above certainly looks like it would blend in well in leaf litter.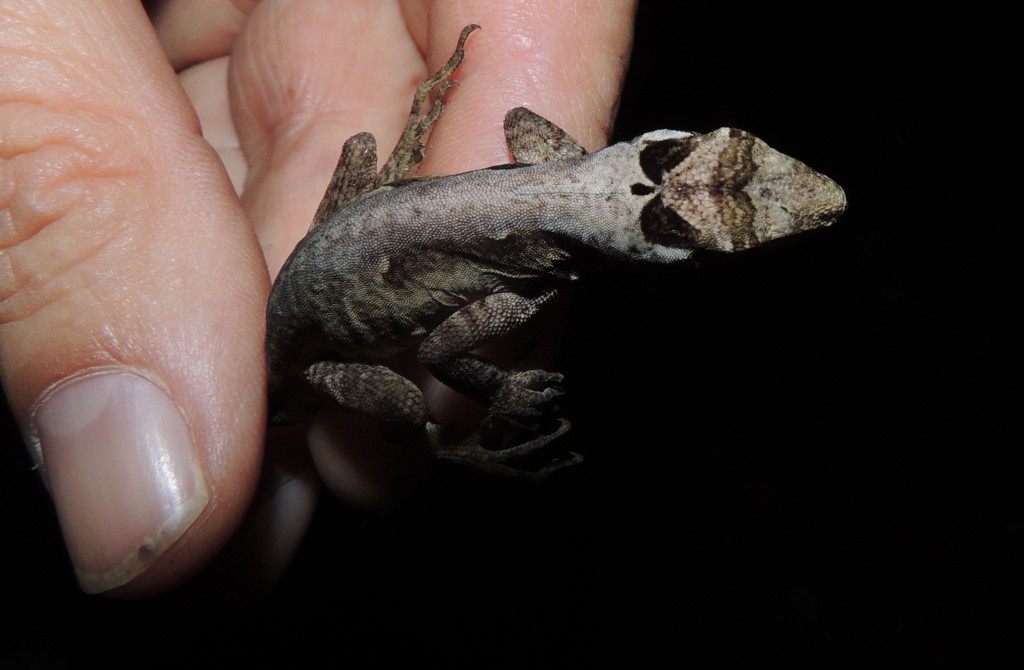 Ricardo also pointed out that on the top of the head the pattern resembled eyes. He noted that eye mimicry is common in this region in insects as a defense against predatory birds (e.g. Janzen et al. 2010). He proposed that perhaps the pattern on the top of this anole's head was a similar type of mimic meant to resemble the eye or face of something an aerial predator should be wary of, like a snake. In a quick search I was unable to find any papers proposing mimicry of this type in anoles, so I turn to the Anole Annals readers. What do you think? Eyespots or random pattern? Does anyone know of any research on potential mimicry of this type in anoles?