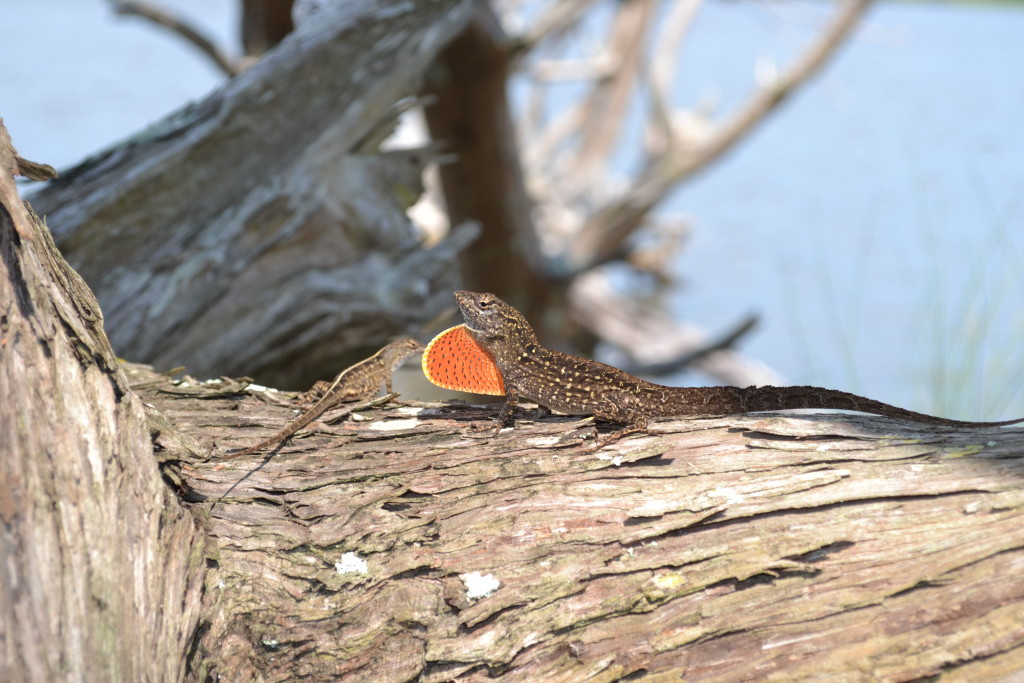 Competition for perches has been an important factor in the diversification of anoles. Yet, we know little about the influence of perch availability on reproduction. To address this, Dan Warner, Matt Lovern, and I housed male / female pairs of brown anoles (Anolis sagrei) in treatments with either high- or low-availability of perches (Fig. 1).
We found that females reduced how often they used perches when perches were limited. More interestingly, though, when perches were limited, females tended to take longer to begin laying eggs (for the first time in a season; p = 0.063, Fig. 2A) and allocated more corticosterone to egg yolk (p = 0.069, Fig. 2B), although these findings were not statistically significant.
In many habitats in which brown anoles occur, organic perches are abundant and not likely to be limited. However, in urban areas or on some islands anoles have colonized, perches can be limited. Our study suggests that such habitats may have consequences for reproduction.
Citation for the full paper:
Delaney, DM, MB Lovern, and DA Warner. 2016. Does reduced perch availability affect reproduction in the brown anole? An experimental test in the laboratory. Journal of Herpetology 50:227-232.