At the risk of developing the reputation of being the harbinger of bad news, I'm here to report what seems to be an epidemic of sorts afflicting the green anoles in Gainesville, FL. In the last two years in this town, veteran AA correspondent Thom Sanger and I have noticed a number of very sickly and dead Anolis carolinensis. Here are some photos from last summer:
We saw these animals in the later summer months, and Thom wondered if they might have died from ingesting insects that had been contaminated with insecticides sprayed to control mosquitoes. But a few days ago, my field assistant Jon Suh saw another mysteriously dead green anole, and it's too early in the year for it to be explained by pesticide. This was in my fieldsite in the UF campus, where I haven't seen any cats. The lizard also didn't appear to have any botflies or other large parasites on it (though I'm not sure what that blue spot is…).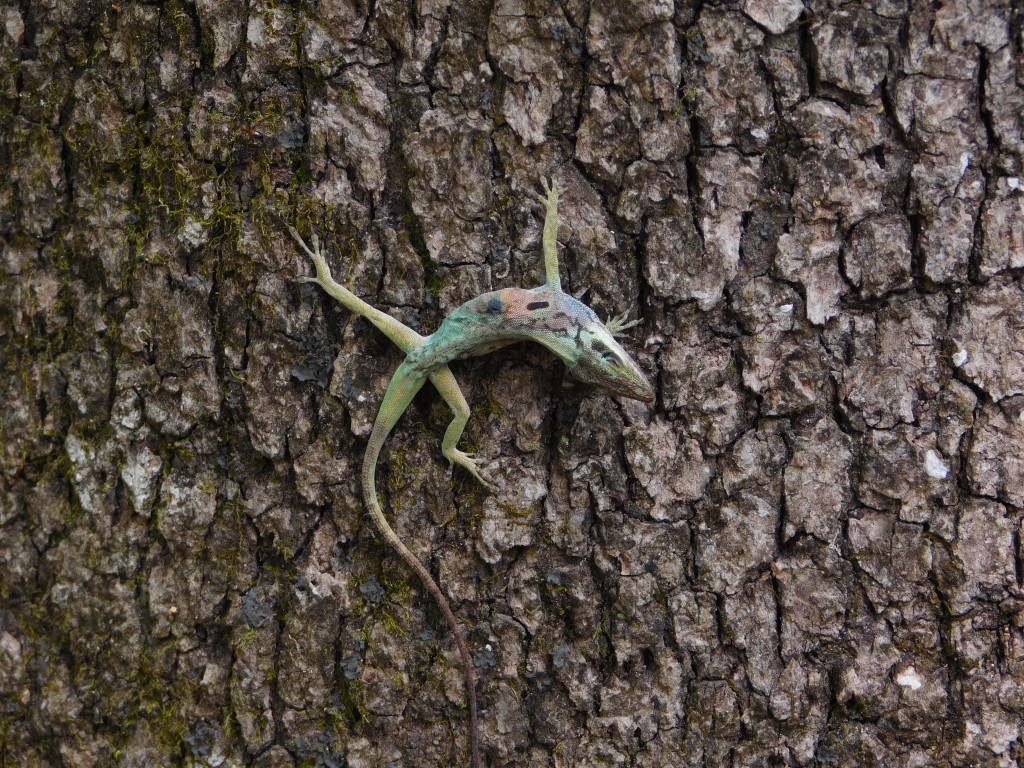 It's worth noting that we have seen no dead brown anoles in the same sites, so it appears that the cause of these lizards' demise is species specific. Also, we haven't noticed any dead lizards in the state parks just outside the city, so it seems to be specific to urban areas. Does anyone have any ideas about what might be afflicting these lizards?