Marine biologist (and occasional anolologist) James Hewlett, a Professor at Finger Lakes Community College, shared a few photos with me from his recent trip to Roatan island. Jim was in Roatan to do reef surveys, but in the few moments he wasn't under the water, he was out looking for anoles. He found numerous Anolis allisoni, even at midday, when it was stifling hot. Anolis allisoni are known to be quite abundant on this island, and do exhibit quite a bit of variation in coloration.
Anolis allisoni is not the only anole found on Roatan. It probably comes as no surprise, but the brown anole (A. sagrei) has made its way to the island. Jim did not observe any brown anoles on his recent trip, but I reckon they're still there and doing just fine. Despite his best efforts, Jim was unable to find the other native Roatan anole, Anolis roatanensis. A few years ago, Jonathan Losos was also unable to spot this creature on his first day of herping, but eventually did find it (see photo in comments below) by visiting more forested areas on the island. If you visit Roatan and manage to spot this species, please do share. We'd love to see more photographs of it.
In the meanwhile, here are some of Jim's images: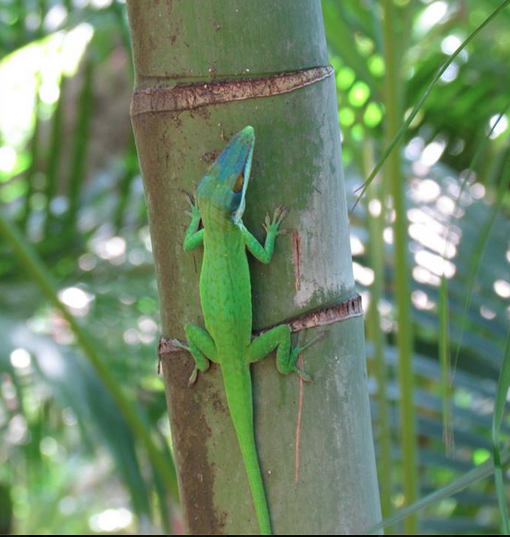 This male A. allisoni has just a bit of blue on the sides of his head. During a recent trip to Cuba with herpetologist Shea Lambert, we marveled at how much blue the male A. allisoni have. It typically extends well past their heads, although there was quite a bit of variation.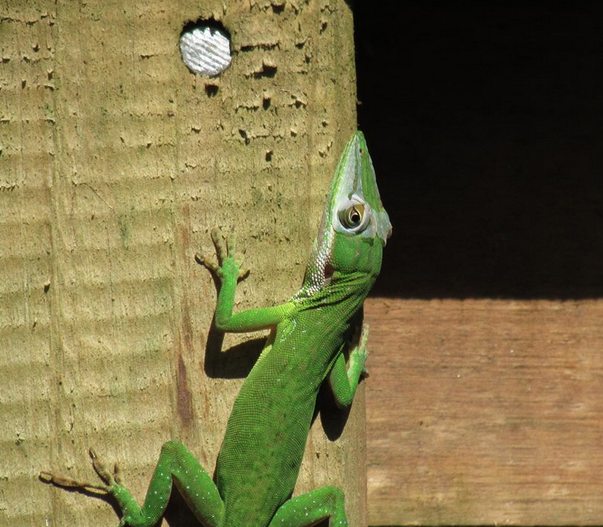 It is not uncommon for A. allisoni to use man-made structures as perches, as this female (above) and male (below) demonstrate.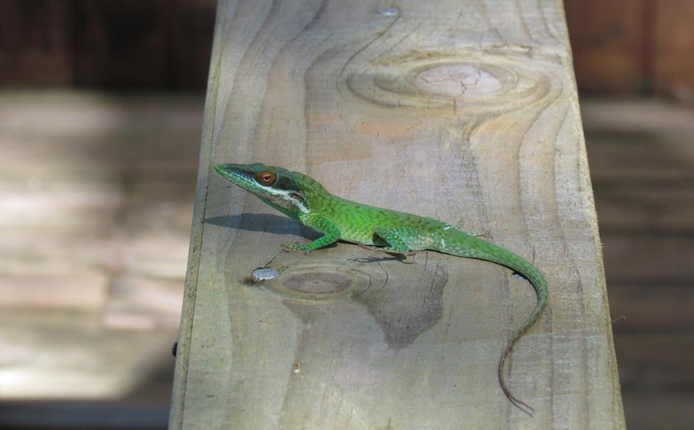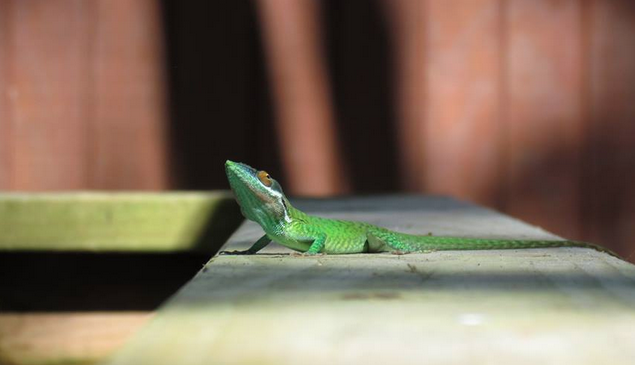 This same male turned brown, and looked like a much different lizard.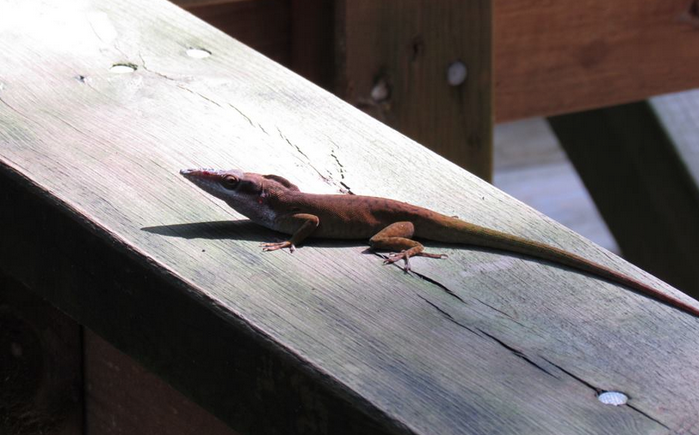 This male exhibits even less blue, and appears to have an injury on the side of his rostrum.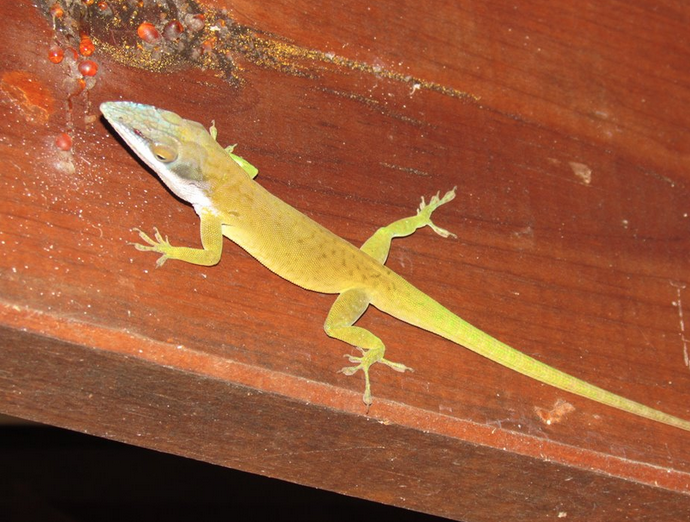 Roatan has an abundance of riches when it comes to the charismatic Anolis allisoni.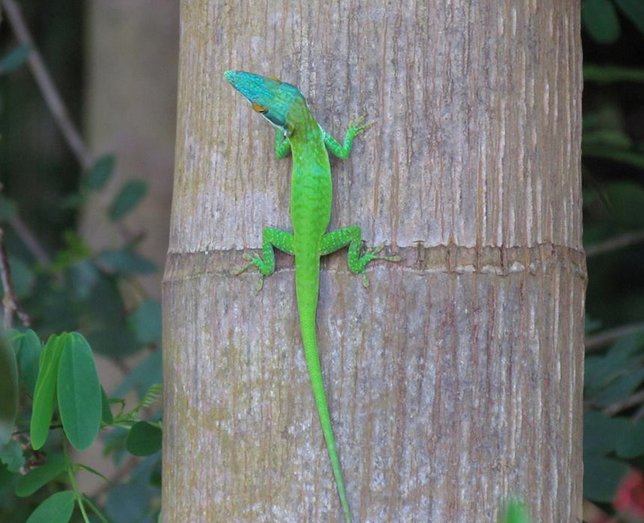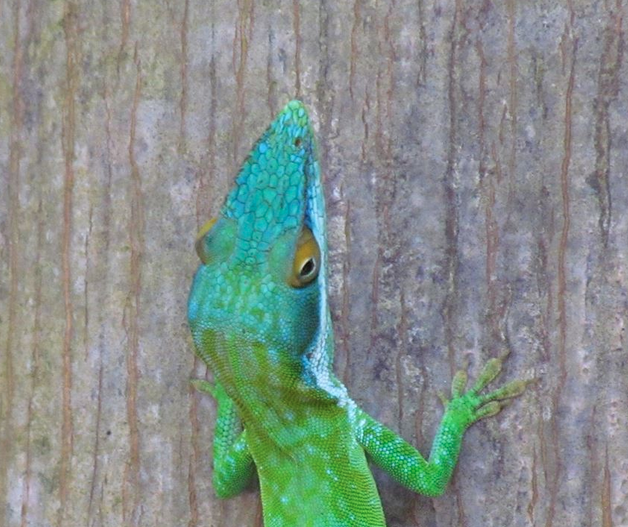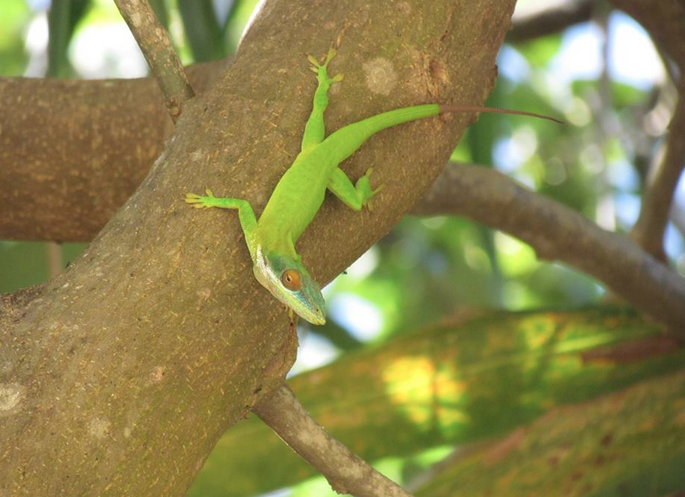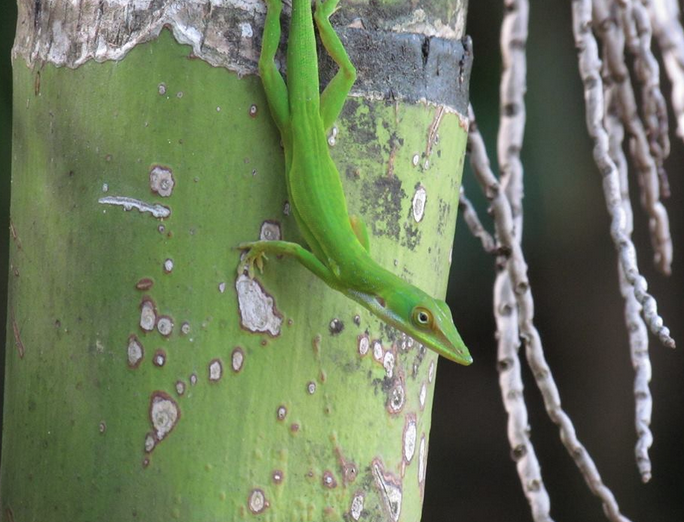 And, to round out this post, here are some images Jim took while doing reef surveys. Clearly Roatan has almost as many sharks as it does anoles. Thanks to Jim for sharing his images and observations!