Here's a picture of an Anolis cristatellus I recently found in Miami (FL) with a strangely coloured dewlap (next to a more typical dewlap colour and pattern). I have no extra details other than I found one other individual that was similar close by, although with less grey. I have never seen it on any other cristatellus in the area. So strange I thought I would share!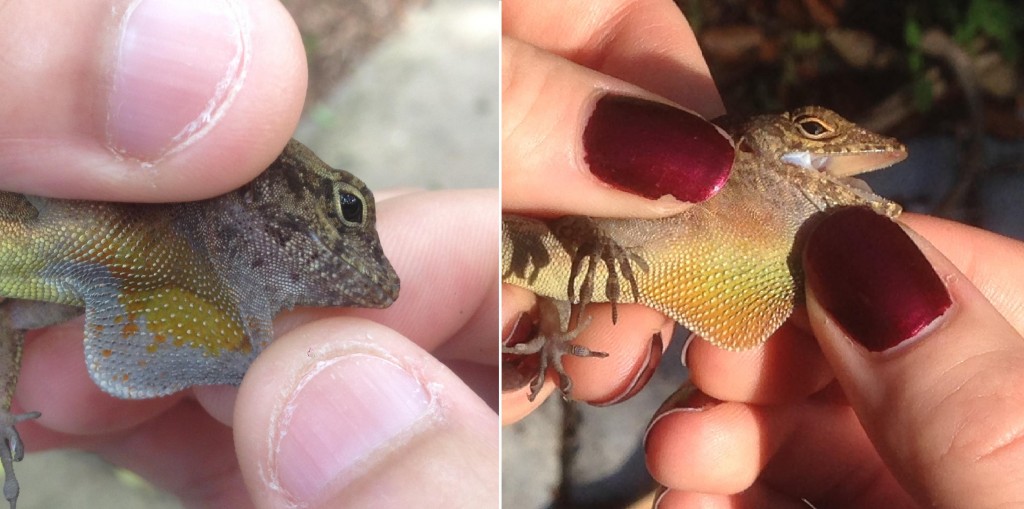 Left: Atypical dewlap, Right: Typical dewlap
Although I intended to post this just because of my natural curiosity, it also gave me the added bonus of being able to annoy WordPress's US-English spellcheck with my title!