Hello anole enthusiasts!
A quick note and a request from your Anolis aquaticus correspondent. Our new paper on stress-related body color brightening in Anolis aquaticus was recently selected as Editor's Choice in the Canadian Journal of Zoology. In it, we document a genus-atypical direction of color change following exposure to a stressor, possibly related to optimizing camouflage in the water anole's unusual habitat. Enjoy!
We are embarking on a new research direction with these wonderful watery critters. In our early stages of surveying, I'd like to ask for your help.
We are exploring morphological and behavioral variation across the water anole's range to explore several hypotheses related to coloration, habitat lighting, temperature, and stress.
For example, dewlap coloration seems to be fairly variable: water anole dewlaps from our sites at Las Cruces Biological Station are red-orange (left), but at Osa the dewlaps are much yellower (e.g., screen shot taken from Brave Wilderness's video* on the water anole, right).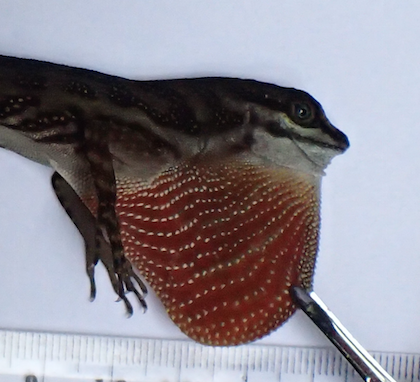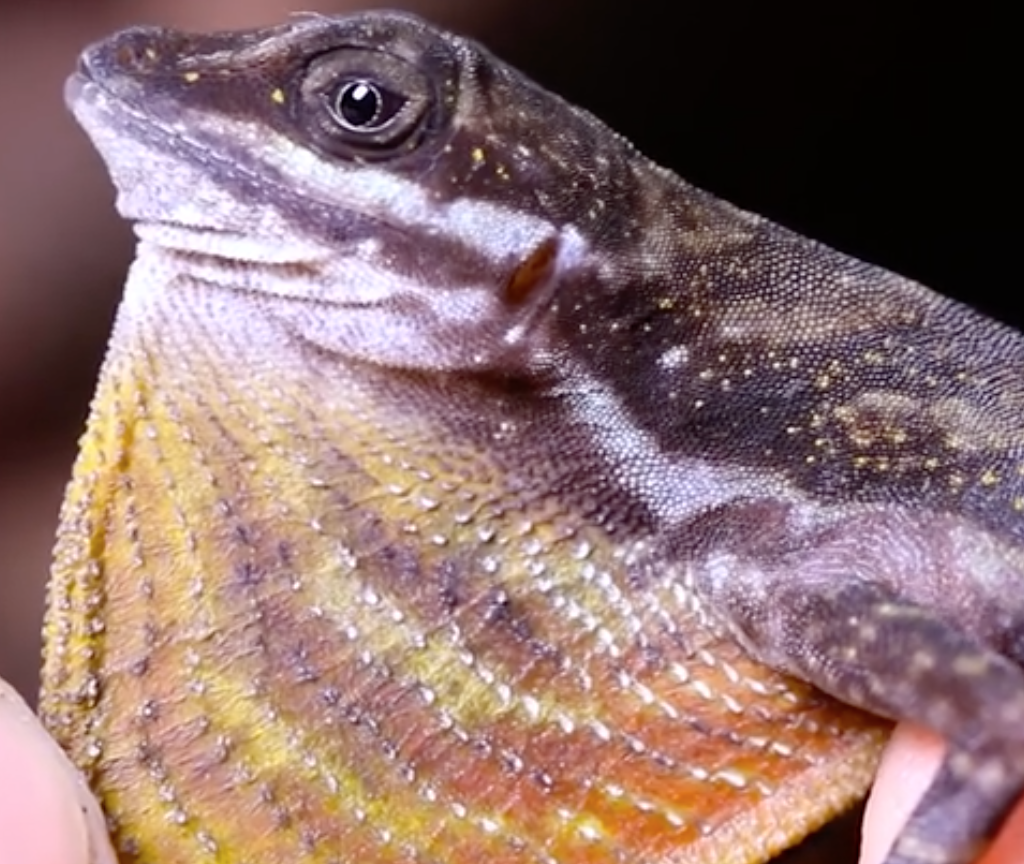 In addition, we're also interested in knowing a little more about water anoles in the riparian zones that are found in otherwise deforested tropical pasture lands. We've put together a map of all known collection sites of museum specimens and published studies (sites shown without exact coordinates in the interest of species' protection; grey sites are approximate).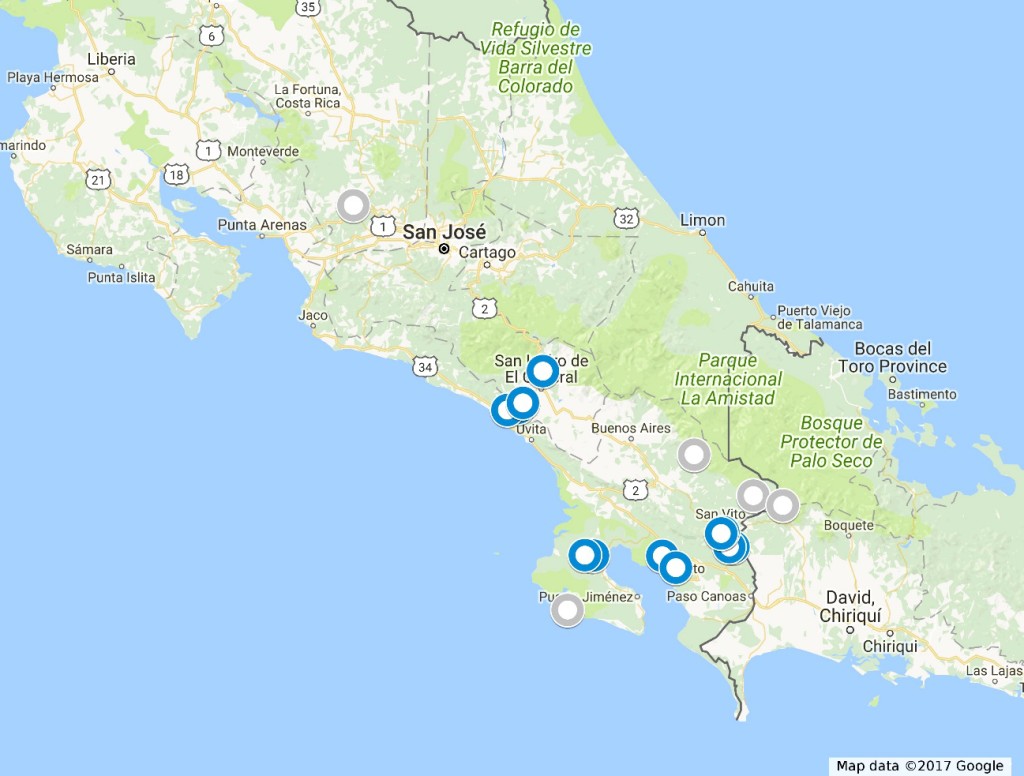 You can help by sharing with us your photographs of water anoles (dewlaps are of special interest, but any photographs would be appreciated) and/or locality data** of Anolis aquaticus sightings or collection. Locations of sightings in pasture/agricultural areas are especially needed!
Lindseyns @ gmail.com
Lindsey.swierk @ yale.edu
Thank you for your help!
*A very enthusiastic group called Brave Wilderness posted a video about their search for the "mysterious" water anole. I have mixed feelings about it and its less-than-perfectly-accurate information, but it certainly captures kids' imaginations!
**To keep this charismatic species safe and help prevent poaching, please send any GPS coordinates to me directly rather than posting them publicly.