I recently saw these four anoles on a trip to Costa Rica. All four were sighted in La Fortuna in the province of Alajuela. They were sighted on July 18th and 19th, all within a few meters of a forested stream. I have some ideas about their ID's, but am not completely sure. Can anyone help me with their identification?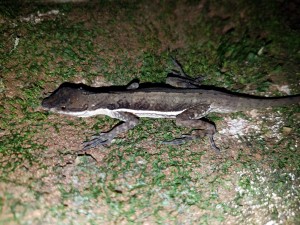 This first anole was found on a tree trunk near the stream at night, while the second one was found on a pole in the morning. Both Anolis lionotus?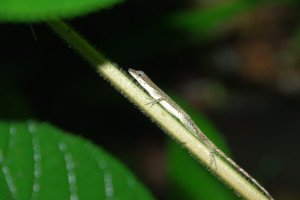 This third one was found on a low shrub in the morning. Anolis limifrons?
The fourth anole was found on a low-growing shrub at night. Anolis lemurinus?
Thank you in advance for your help.