iNaturalist has built an artificial intelligence that can identify species from photographs. You can read more about this work here. It's a powerful tool to help connect people to the natural world and help grassroots conservation efforts overcome species identification issues.
This artificial intelligence now works on about 20,000 species globally for which we have sufficient data to on which to train the model. We need your help to make it work better on the genus Anolis!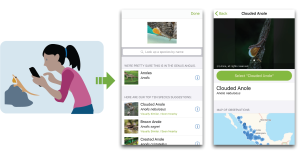 There are 416 known species of anole, but only 197 species have been observed on iNaturalist. And only about 25 species have enough observations (~20) to include in the artificial intelligence.
We need your help to:
Upload your photos of anoles, particularly those which are data deficient in iNaturalist
identify photos of anoles posted by others so that they can be used to train the artificial intelligence
To get started, navigate to the genus Anolis page on iNaturalist by clicking on 'Species' in the menu and searching for the genus Anolis.


Once you're on the genus Anolis page, 1. you can see the current count of how many Anole species of the total have been observed. Click 'View all' to see the full histogram. 2. Clicking on the Trends tab will list some of the 'Wanted' species that haven't yet been observed as well as recent additions to the tally. As more Anole observations are uploaded and identified, the stats on this page will update.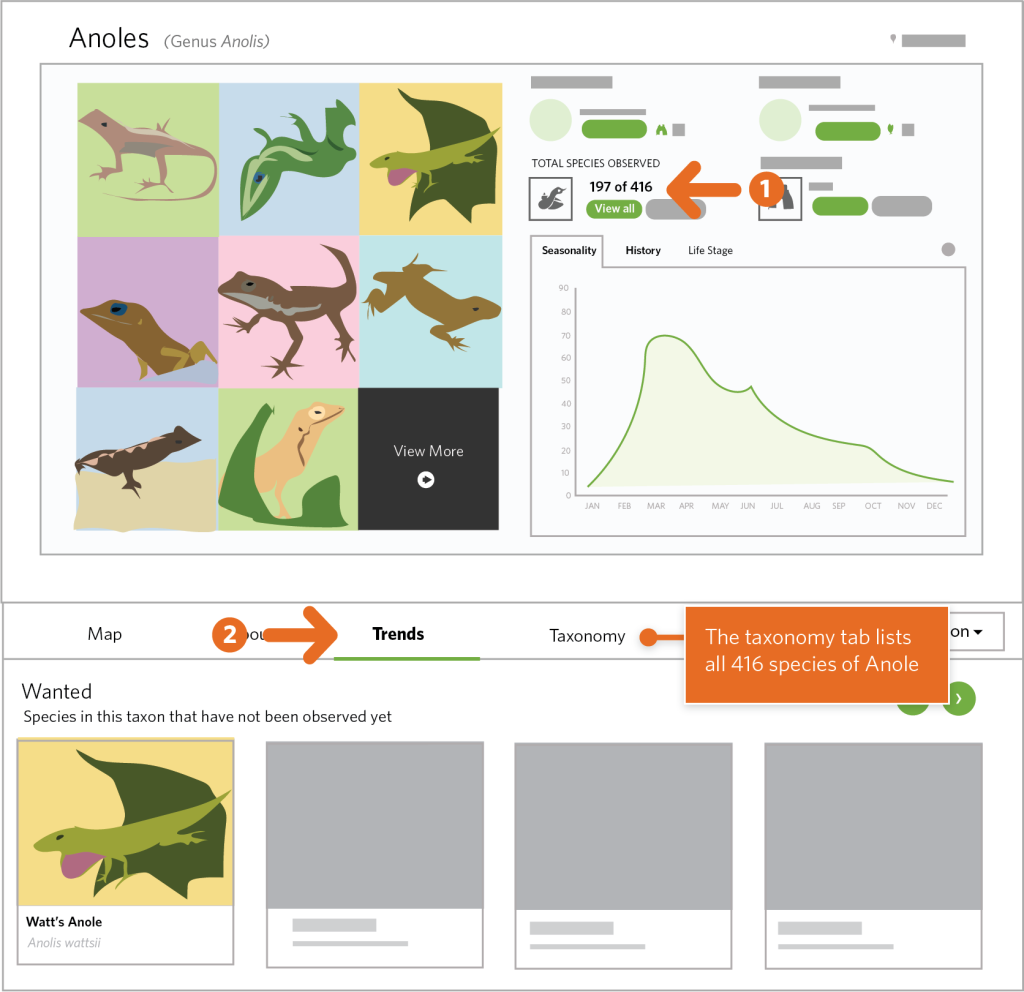 Upload your photos of anoles
First Log In or Sign Up to iNaturalist.



Then Click 'Add' from the dropdown in the main menu to launch the upload tool.



Drag your anole photos into the upload tool. Each card represents a single observation, you can drag them to combine them. Make sure you add 1. identifications, 2. dates, and 3. locations to each card. Then, 4. submit your observations.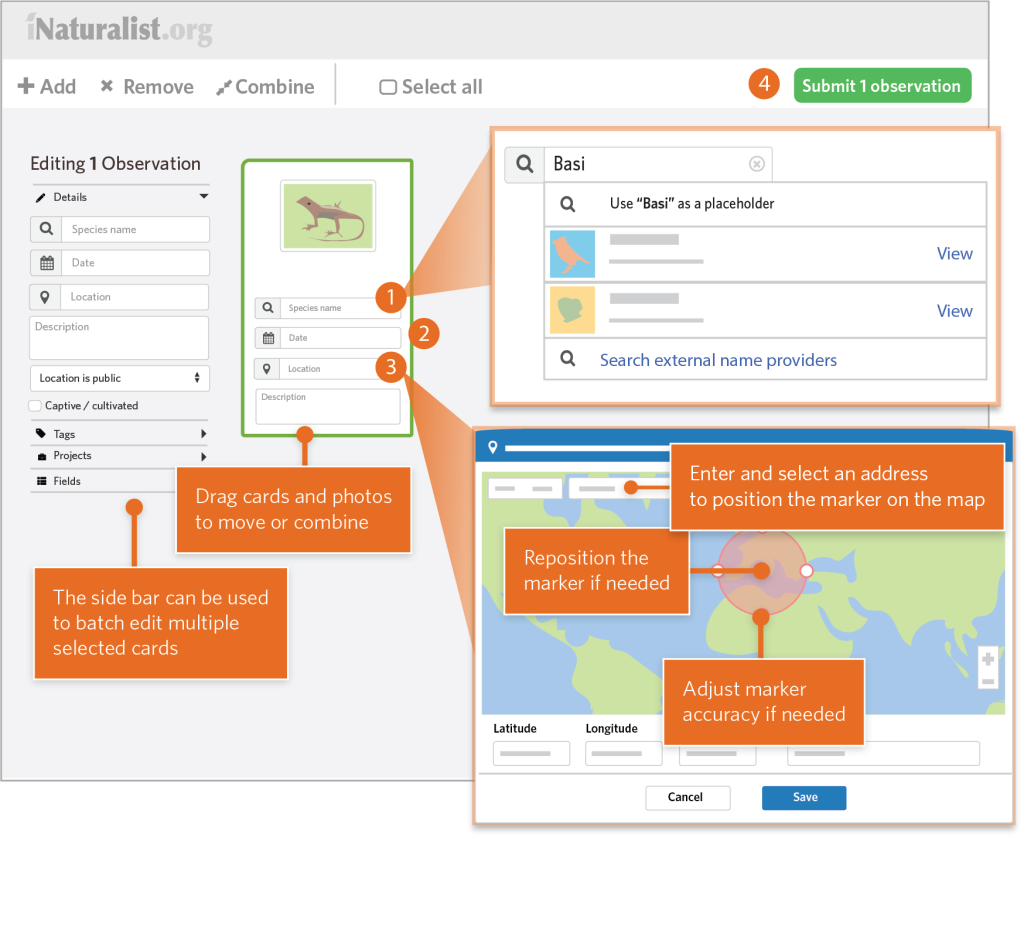 Identify photos of anoles posted by others
Assuming you're logged in to your account, Click 'Identify' under 'Observations' in the main menu to launch the identify tool.



From the identify tool, 1. Enter 'Anoles' in the 'Species' field and 2. optionally add a country or other location into the 'Place' field to filter observations of Anoles that need identifications. 3. Click on an observation to view it in more detail. If you can identify it, 4. click 'Add ID', choose a species, and 5. Save your identification.