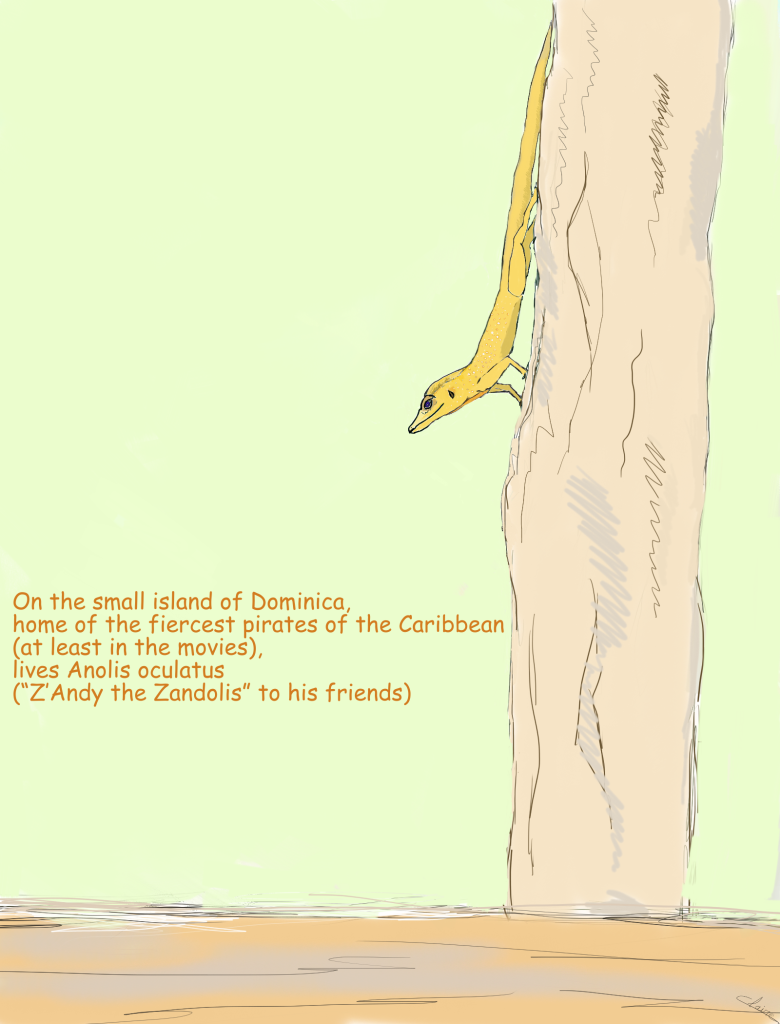 Our article was recently published in BJLS (Dufour, Herrel and Losos 2017)!
For the occasion, I made this short comic to pique your curiosity!
Will Chris' (Anolis cristatellus) and Z'Andy (Anolis oculatus) endure the pressure of a new cohabitation?
Find out more here: https://academic.oup.com/biolinnean/article-abstract/123/1/43/4627047
Ecological character displacement between a native and an introduced species: the invasion of Anolis cristatellus in Dominica.