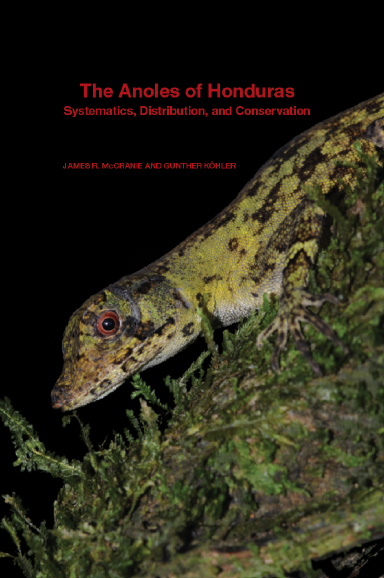 Two years ago, McCranie and Kohler published The Anoles of Honduras: Systematics, Distribution, and Conservation(available on Amazon for under twenty bucks and downloadable for free on the Museum of Comparative Zoology website).
In turn, two mostly favorable reviews were published. However, one of the reviews, by Levi Gray, did question whether a number of anole species recognized from small distributions in Honduras should be recognized as valid species, rather than just as populations of species that are widespread throughout Central America.
Writing in Zootaxa, Randy McCranie has now responded to this point, forcefully arguing that the species should be recognized and challenging his critics to present their own data if they feel otherwise. You'll have to read Gray's review and McCranie's rebuttal yourself to decide what you think. Gray made his skepticism clear, he also did clearly call for more research to address the question.