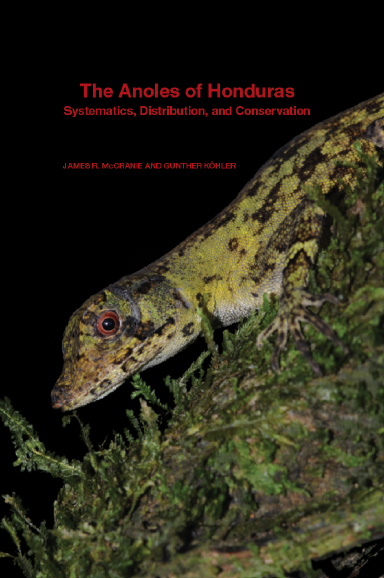 Two years ago, the Museum of Comparative Zoology published Randy McCranie's book on the anoles of Honduras. Now, the MCZ is soon to publish Randy's latest work, a massive compilation on the lizards, crocs and turtles of Honduras, to be titled, appropriately enough, The Lizards, Crocodiles, and Turtles of Honduras: Systematics, Distribution, and Conservation. 
How would you like your photograph to grace the front or back of this forthcoming volume? We're looking for beautiful photos of Honduran lizards, crocs or turtles. The front cover photo must be vertical in aspect, the back cover horizontal. We can't offer to pay you, but we'd be happy to provide you with a copy of the volume when it appears.
Please send photos to anoleannals@gmail.com
Thanks!