Maintaining an already-impressive 2016 conference tour de force which included presentations at both JMIH and Evolution, Kristin Winchell presented a broad summary of her urban anole research in an invite-only Urban Ecology session at ESA 2016.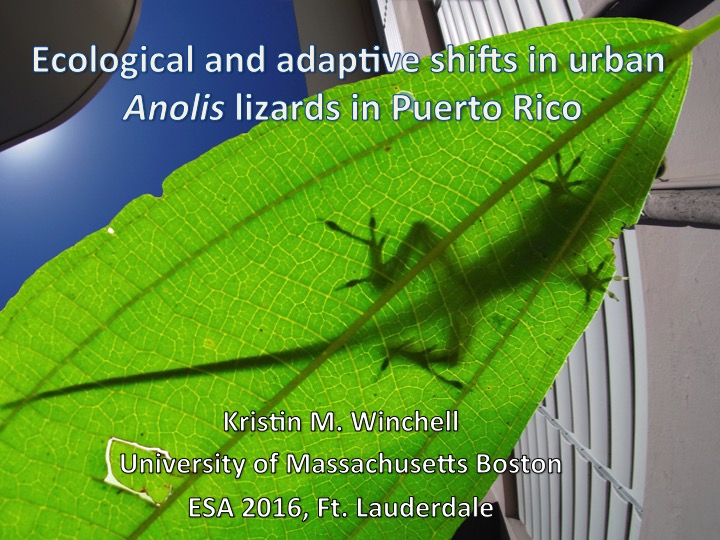 This presentation provided a synthesis of two large research projects both independently reviewed on Anole Annals (1,2), and so I will provide only a brief summary here. Kristin began by presenting an over-arching question in modern ecology: how is urbanisation going to affect biodiversity? While many may intuitively think of the process negatively, there is a large (and growing) body of research suggesting that many species are able to behaviourally respond to these novel environments and persist. So what about anoles? Kristin focuses her research on two Puerto Rican species: the crested anole (Anolis cristatellus) and the barred anole (A. stratulus).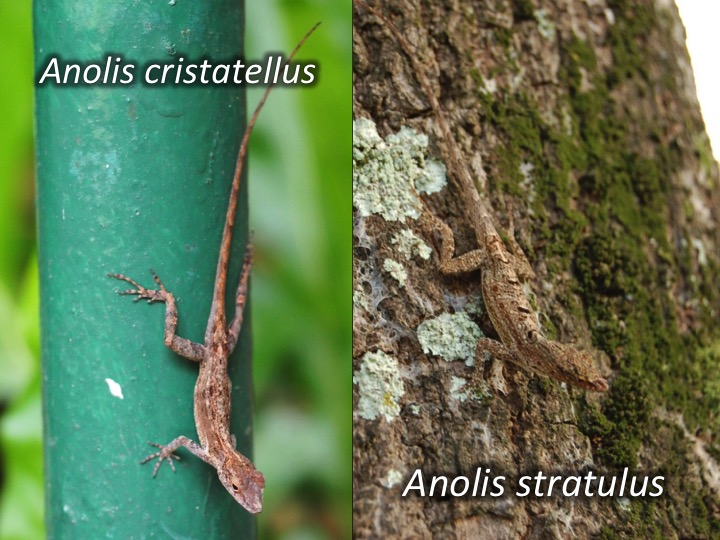 To do this, Kristin and her team employed multiple methods to explore if a) these two species have differences in their ecology in urban vs. natural areas, b) if differences in ecology are observed, does this lead to differences in morphology, and c) if differences in morphology are observed, is this related to performance? Firstly, niche partitioning between these two species in natural vs. urban areas was investigated (more details here).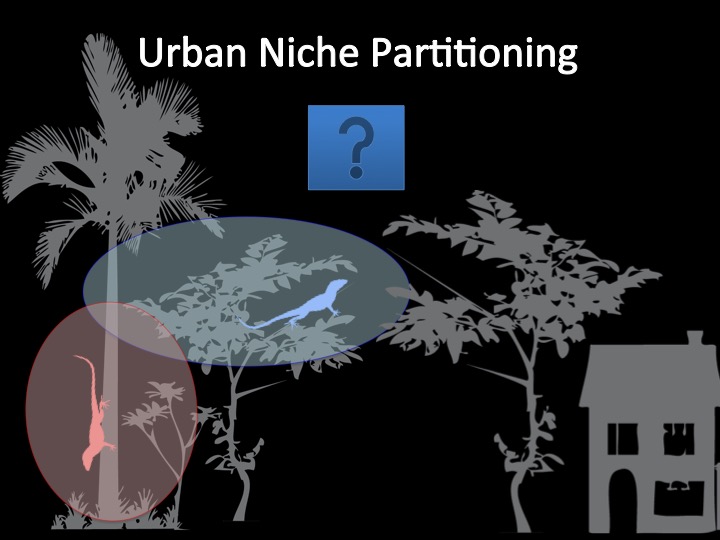 This niche partitioning research is new and will be the main body of a manuscript currently in prep so I will keep discussions brief. One species, A. cristatellus, was observed to significantly shift its microhabitat use, which resulted in adaptive shifts in morphology. This research was documented in Winchell et al.'s recent Evolution paper and reviewed previously on AA (1,2,3). Specifically, urban lizards have longer limbs and stickier toepads (higher number of subdigital lamellae) in response to perching on broader, slippier substrates.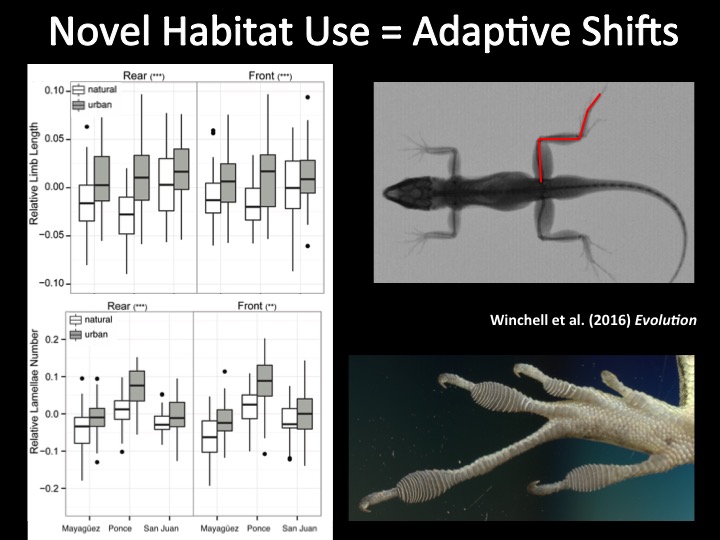 This research has now developed on to the next stage of performance-related investigations. Kristin is asking the question of whether these observed morphological shifts lead to better performance (and therefore, presumably, higher fitness). Kristin presented some preliminary results, but keep your eye out for more developments!