Alexandra Herrera presented on using genetic population structure to understand how geographical processes have shaped genetic isolation of three widespread Anolis species on the Puerto Rican Bank. Geographical processes are an important event in shaping current populations and can lead to interesting patterns of diversification. However, these processes may not necessarily affect species similarly. In this study, Alexandra used a combination of nuclear genes and one mitochondrial gene to examine the population structure of these three anoles.
Evidence strongly suggests that populations of Anolis pulchellus were separated into two major clades through the formation of mountains. These two clades are made up of one cluster from south Puerto Rico and a cluster that includes both Northeast Puerto Rico and the Virgin Islands.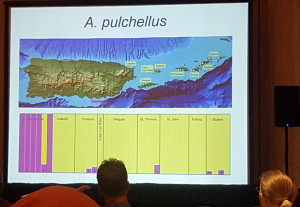 The diversification of the other two species corresponds with tectonic and sea level changes. For Anolis stratulus, divergence between populations in PR, Culebra, Vieques and the Virgins Islands occurred at the end of the Pliocene after the formation of the Virgin Passage.  These populations formed five clusters east PR, south PR, Virgin Islands, Vieques-Culebra and Peter-Norman islands.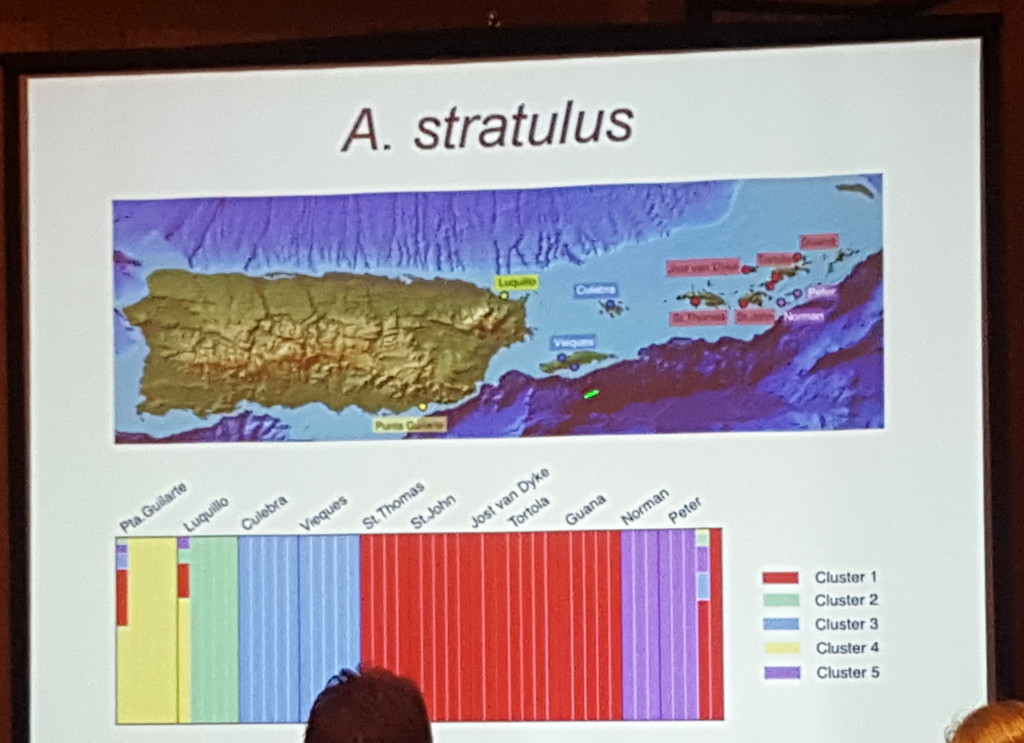 For Anolis cristatellus the divergence between east PR and south PR with the Virgin Islands was estimated around the late Miocene-Pliocene transition when the Mona and Virgin Island passages formed. These populations formed 4 clusters east PR, south PR,  Virgin Islands and Carrot Rock-Peter-Culebra-Piñeiro.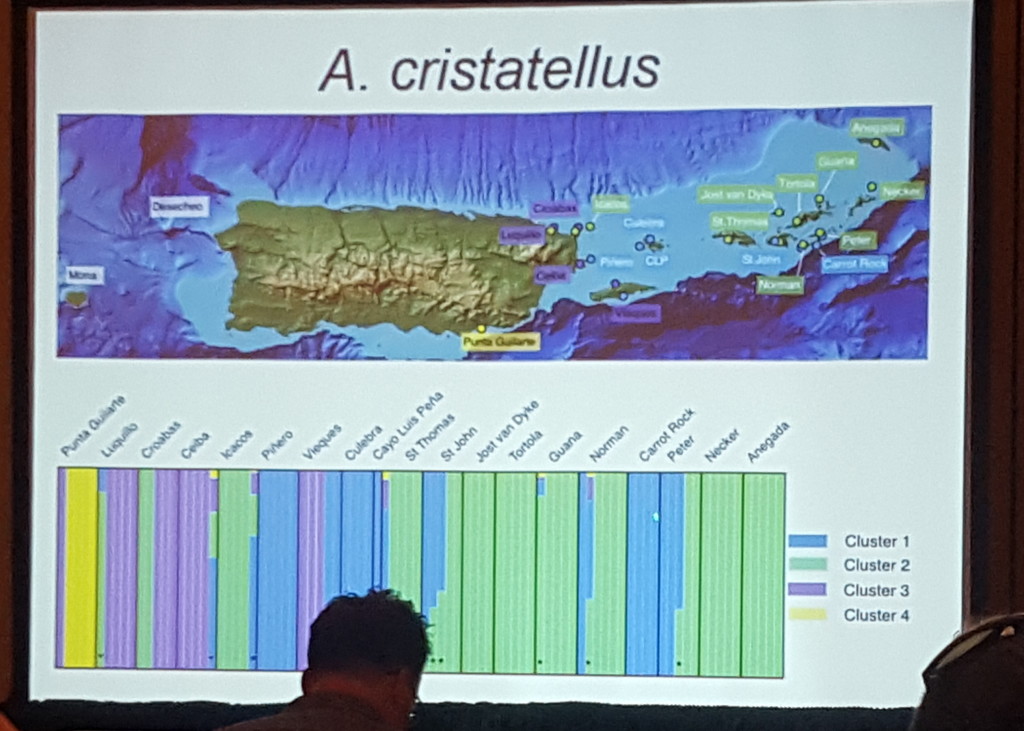 This research shows that each species had a different diversification pattern and that they all occurred around the middle of late Pleistocene. Furthermore, geographical processes may affect species differently, leading to various patterns of population structures.