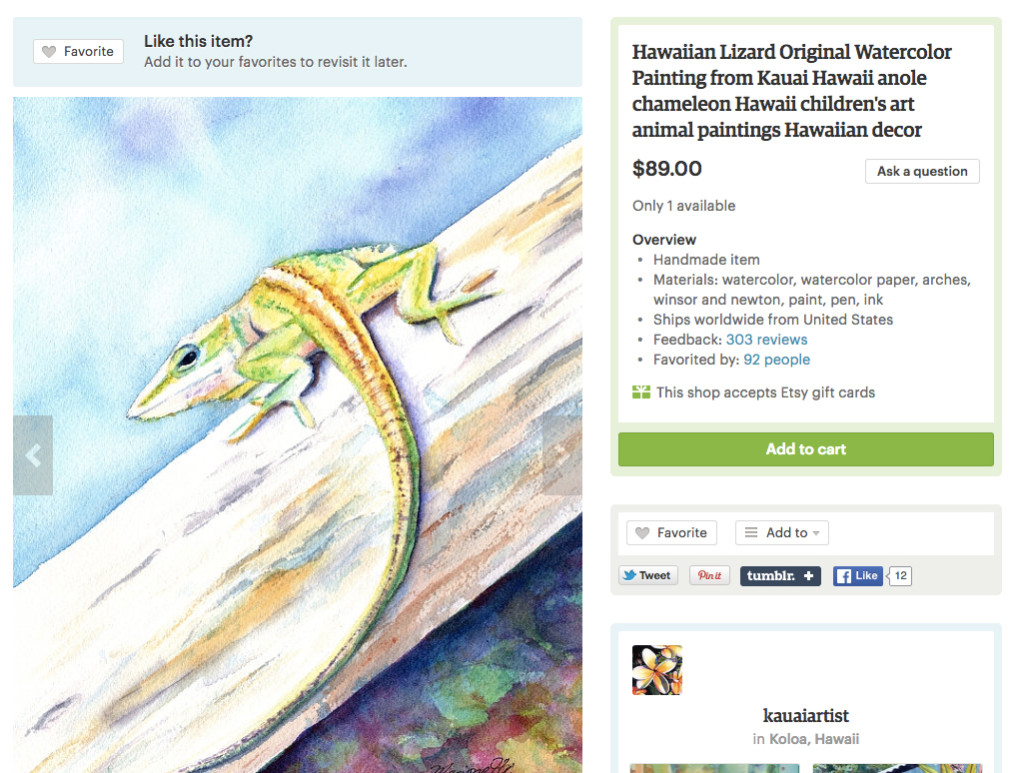 "Lucky Lizard" is an original watercolor painting measuring approximately 8″x10″ and comes with a signed "Certificate of Authenticity" and packed in a clear sleeve with a backing board (unframed). Colors may vary slightly from monitor to monitor.
I use only the finest quality art supplies in my watercolor paintings – 140 lb. CP Arches watercolor paper and Winsor and Newton paints. Also, my art has been certified and accepted by the County of Kauai into their "Kauai Made" program which represents those products made on Kauai, by Kauai people.
The item will ship via USPS First Class anywhere in the world.
The story behind the painting:
This lizard is lucky because he lives in Hawaii! He is a Hawaiian anole and is often called a gecko or a chameleon even though he is more closely related to an iguana. They are found on tropical foliage and really do bring you good luck because they eat the nasty bugs.
I hope you have enjoyed the painting. Have a warm and beautiful day. Once again, Aloha from the Garden Island of Kauai!