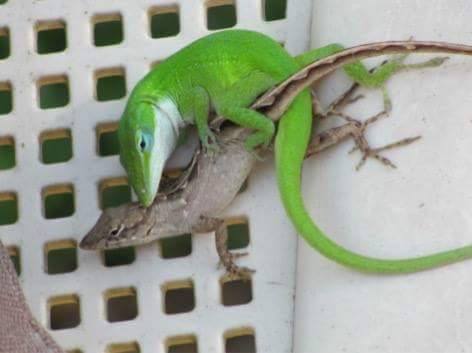 A common question is whether green anoles (A. carolinensis) and brown anoles (A. sagrei) can interbreed. I am unaware of any hybrids between the two species, and given their long evolutionary separation, it seems unlikely that they could reproduce successfully. Nonetheless, occasional reports of interspecific matings are made, and here's another.
Mitchell Gazzia posted this photo on his Facebook page, and provided these details:
Took place in late June of 2012 in Melbourne, the Lake Washington area in Brevard County…very close to the intersection of Lake Washington and Turtlemound roads.