I moved to Florida almost a year ago but am just now gearing up for my first, full-fledged anole deluge, typical of Florida in the spring. As the temperature rises, more and more anoles can be seen basking, mating, or, most frequently, scattering to get out from under your feet as you walk down the sidewalk! Life as an anole can be challenging, as has been documented here on AA by the likes of James Stroud and Ambika Kamath, but now that I am in the thick of anole season here in Gainesville, seeing first hand the tribulations that arise from amazingly dense populations of lizards navigating an ever-challenging urban environment, I have come to realize (and in a few cases document!) the brutal realities of life as an anole in central Florida. Below are a few of the more incredible maladies I've seen since moving to Florida:
A lizard who just couldn't quite fit through the stem of a Heliconia, a fatal miscalculation.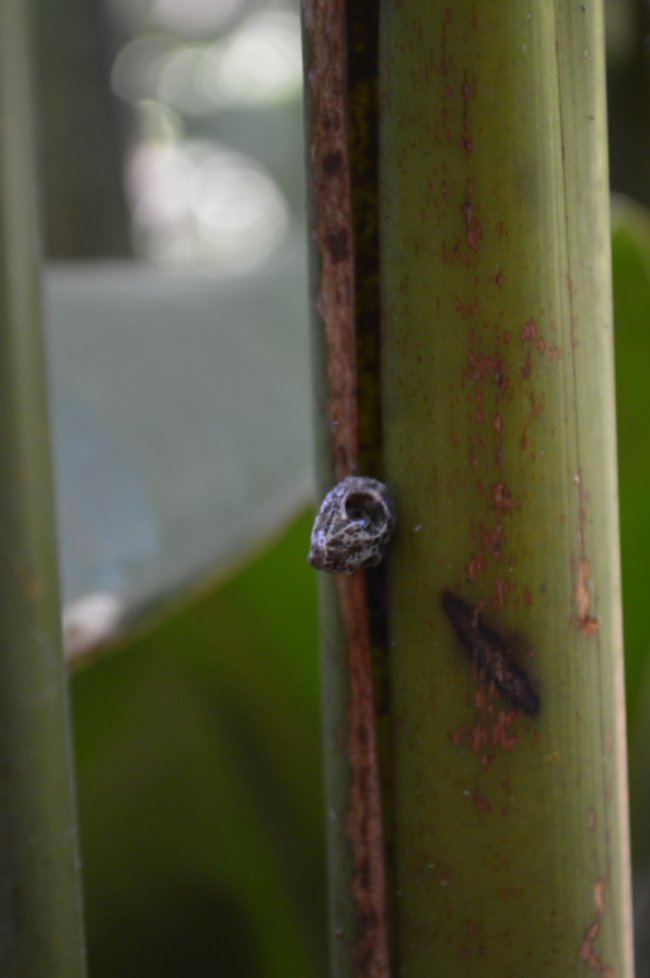 An A. carolinensis missing his entire dewlap, possibly from a bite injury? As he ran up the tree on which I released him, I could see the lizard extending what was left of his second ceratobranchials (just under his chin), a fruitless attempt to warn me to bug off.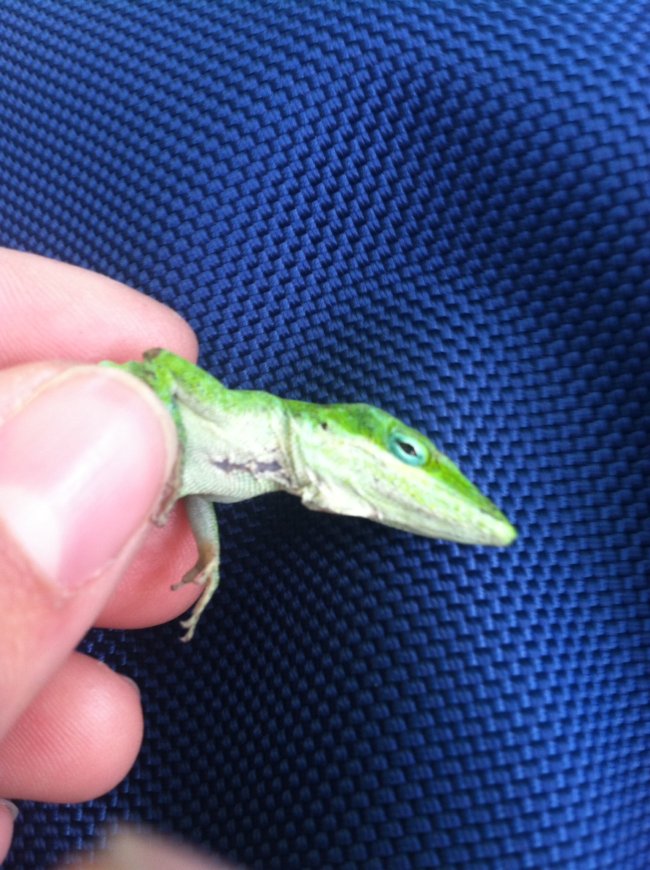 A brutally battered A. sagrei. This lizard was missing both eyes and his tail, two of the three injuries still bleeding when I found him, while also sporting a completely broken upper left jaw. Looks like these nasty wounds may have been sustained from a larger predator, such as a bird or pedestrian, as it seems unlikely that a lock-jaw fight between two male lizards would lead to such deadly consequences for the loser.