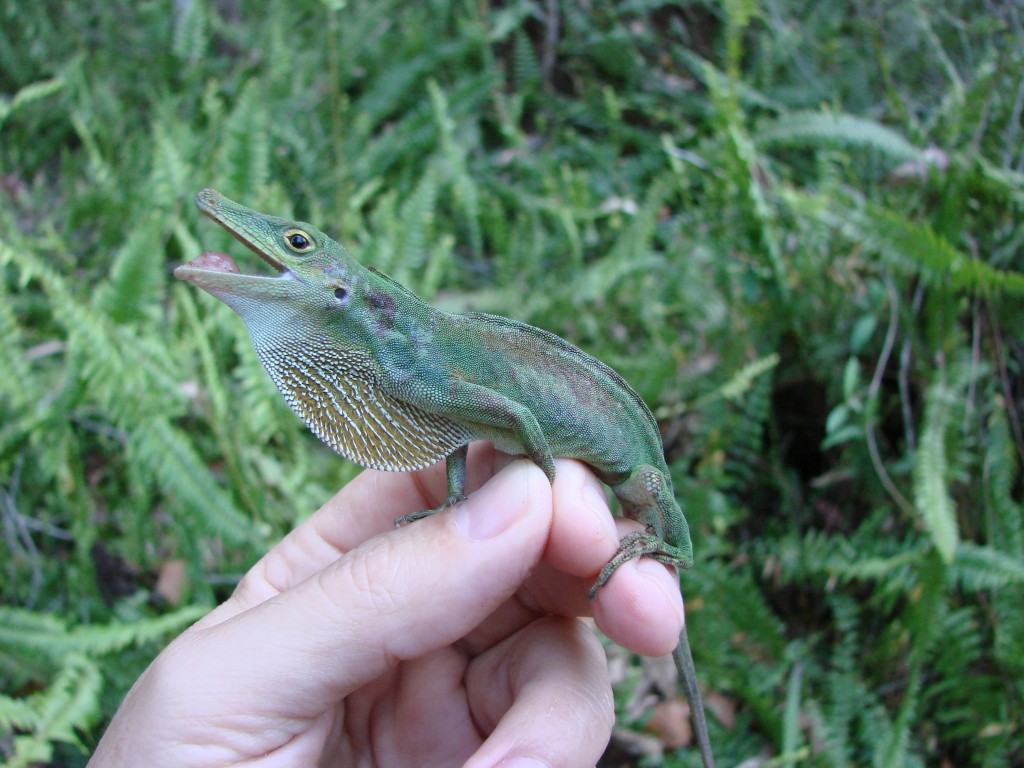 Piero Angeli Ruschi from the Ornithology Department in the National Museum in Rio de Janeiro sent the pictures of Anolis punctatus shown here. His story:
"These are the pictures that I took of one of the Anolis specimens that had fallen that day. They fell from the canopy straight to open ground over an area of ~70 squared meters. About 10 specimens fell within ~3 min. It happened in Santa Lucia Ecological Station, at Santa Teresa, ES, Brazil in late september 2007 during the afternoom while I monitored a woodpecker nest.
The individuals were all the same as the one in that picture…green with a yellow circle around the eye…Those pictures might even include more than one individual—I am not sure if the one photographed on the ground was the same I captured (they stayed knocked out for a minute or so before running from where they landed).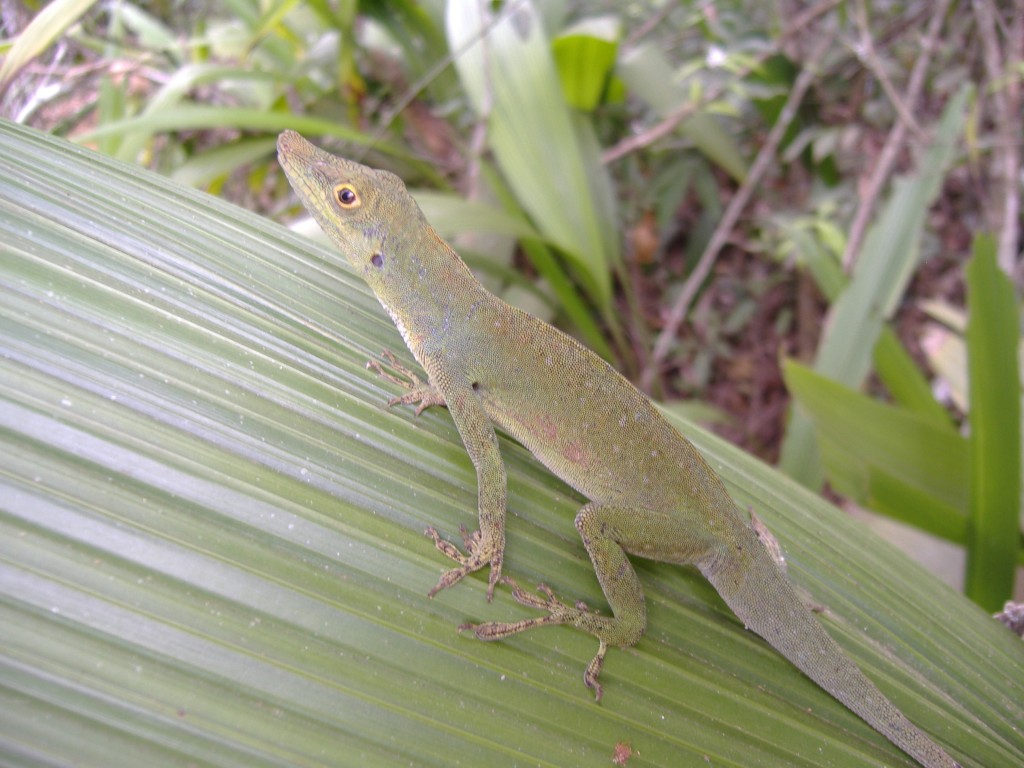 I wish I had more data to publish a communication about it, as well as more evidence to explain the cause of it. My ornithological background leads me to the alternative hypothesis of some sort of "arena," but I have no idea if such thing can be expected for these lizards."