Christopher E. Smith recently tweeted this photo of an eyelash viper consuming an anole. The photo was taken in Tortuguero, Costa Rica in 2008 and the incident is recorded on HerpMapper. He provided additional photos which show the anole more fully. It appears to me to be an A. limifrons, though the regenerated tail means that the usual tail banding is not present.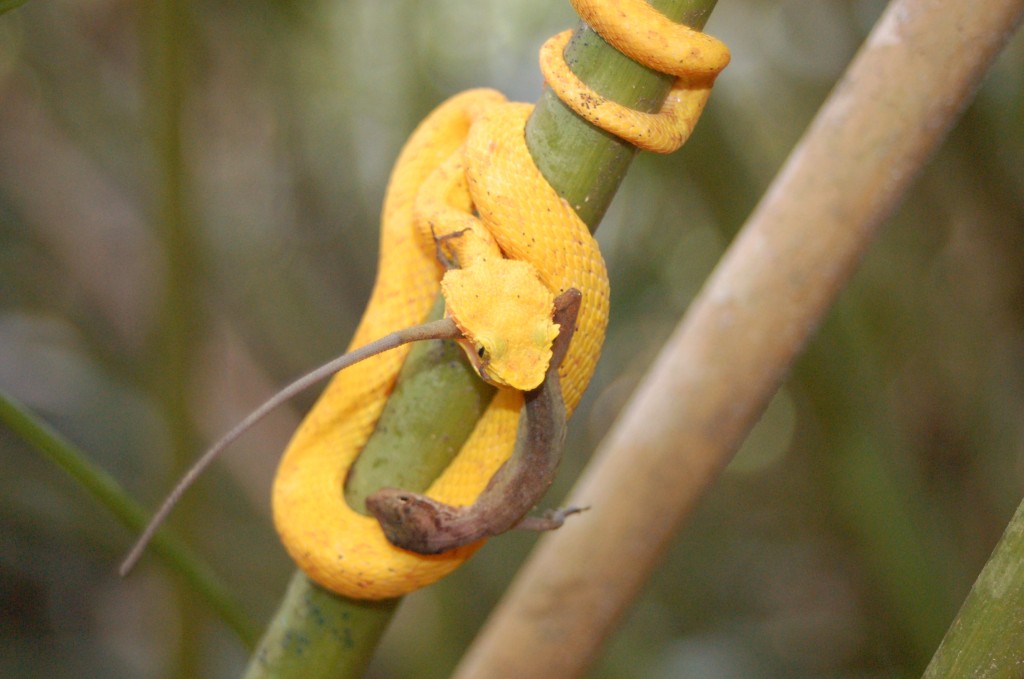 And two more, for good measure: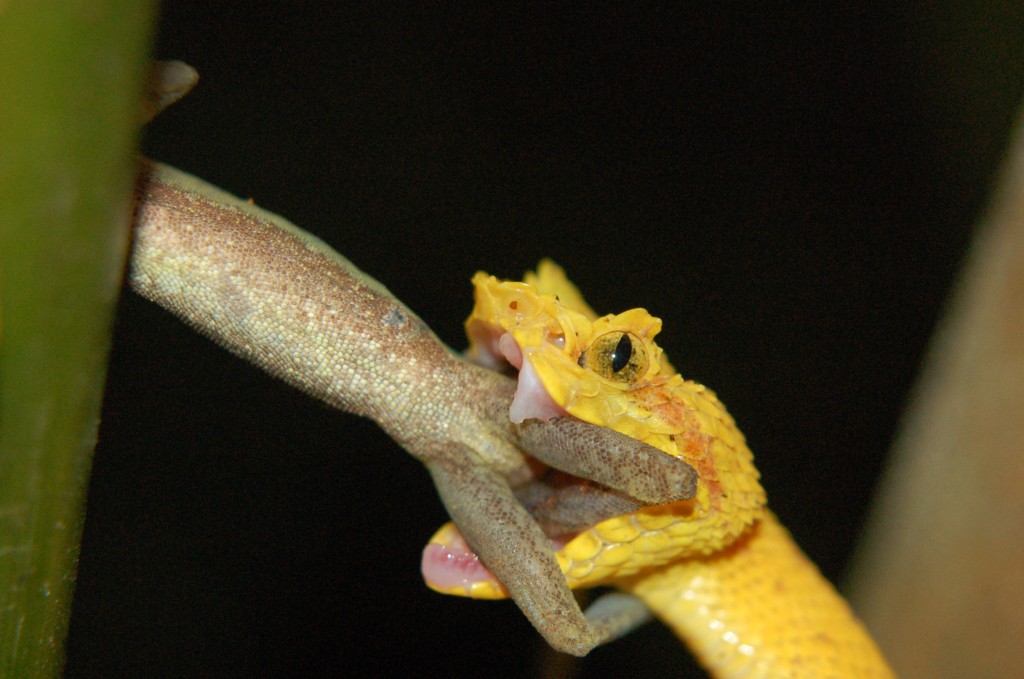 And Down the Hatch!
In going back through the AA archives, I've discovered that we previously posted a link to these photos in April, 2011! But here they are again for your renewed viewing pleasure.
Consumption of A. limifrons by eyelash vipers has been previously reported, including a lovely photo by Harry Greene in Lizards in an Evoutionary Tree. A quick Google Image search yields a number of photos, although I suspect most are in captivity.
Here's an interesting one:
This, in turn, led me to The Many Creatures of Costa Rica blog, which has a whole series of photos of this predation event from La Selva in Costa Rica. The anole seems to be A. humilis. Here's another from the series: