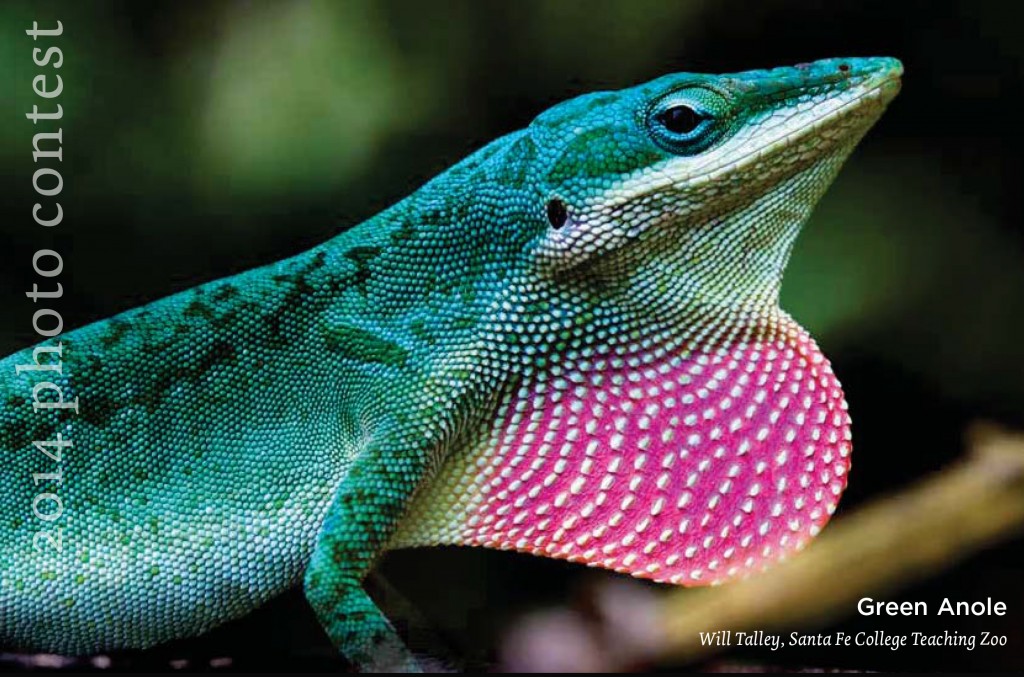 This fabulous photo of a blue phase Anolis carolinensis was snapped by Will Talley of the Santa Fe College Teaching Zoo. It appeared in the Association of Zoos and Aquarium's (AZA) monthly magazine, Connect, which sponsors an annual photo contest, and this photo was celebrated as one of the best entries.
Will kindly gave us the backstory: "I was biking down Hawthorne trail outside of Gainesville Florida and got to the Alachua Lake overlook. That's where this guy was. I saw him on a section of the platform, got my macro lens out. As soon as I got the camera close he seemed to see his reflection and start displaying. It happens quite often with animals seeing their reflection, it seems."
Will sent along another fine herpetological photo as well, and you can check out some more of his work on Flickr.