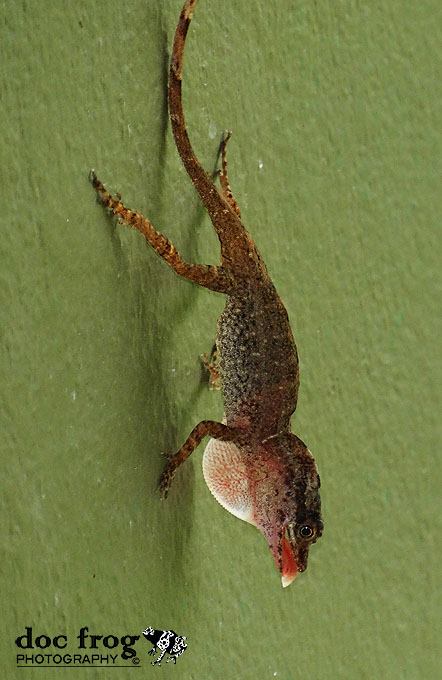 Doc Frog (a.k.a. Cesar Barrio Amorós) has the most amazing balcony anywhere. Previously, we posted photos of Anolis biporcatus mating and A. charlesmyersi being beautiful, taken from that overlook. Now the good doctor reports photographs of anoles taken not from his balcony, but on his balcony. Specifically, two male A. limifrons in a tense encounter.
We've had posts in the past of other anoles sticking their tongues out in male-male encounters (e.g., A. fuscoauratus, A. stratulus). I wonder how widespread it is in the anole kingdom. I am unaware of any review of this topic, but the first place to start would be Schwenk and Mayer's paper, "Tongue display in anoles and its evolutionary basis," published in Anolis Newsletter IV.
Who else can report tongue use in anole displays?