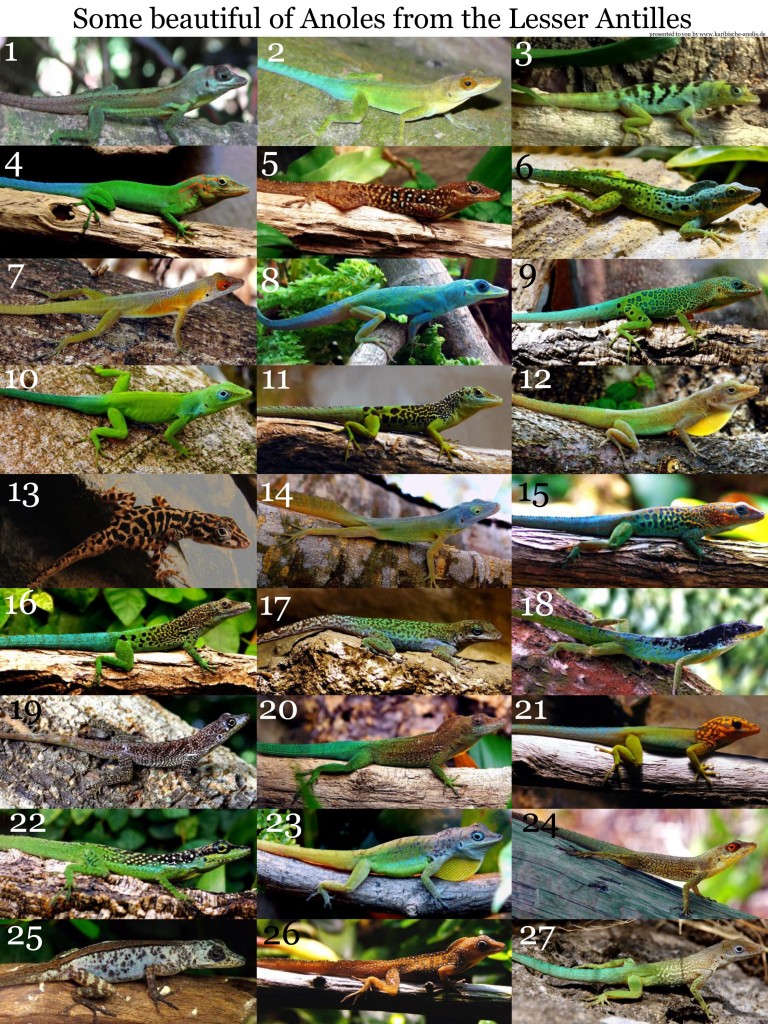 Hey Folks,
Here is just a little task for you to get rid of unnecessary time. I made a collection of some Lesser Antillen Anoles from pictures, I took over the years or that hav ebeen given to me.
Can you name the species, or even the local morph/subspecies?
additional information: two of the pictures show females.
and here again with higher resolution.
Viele Grüße from Germany