Time for some ge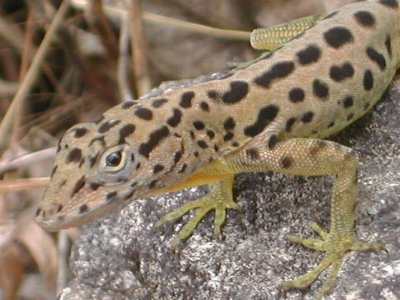 ographical Jeopardy.
The answer is: The highest point in the Kingdom of the Netherlands.
The question is: What is Mount Scenery?
At a towering 870m, the active volcano Mt. Scenery on the island of Saba (pronounced say-buh), is the correct response. Saba is an island near St. Kitts and St. Barts in the Lesser Antilles and is the smallest special municipality of the Netherlands. At only 5 sq. miles (13 sq. km), it doesn't have too many people (1,824 in 2001) or terrestrial herps (7). Of those herps, only one is endemic to Saba, and that is, of course, an anole – Anolis sabanus! You can find more information on the rest of the Saban herps at Caribherp.org.